Ipswich's Aaron Cresswell has been the subject of no bids, says Mick McCarthy
Mick McCarthy has plans in place for replacements if anyone leaves but he is not worried about losing Aaron Cresswell.
Last Updated: 25/08/13 6:58pm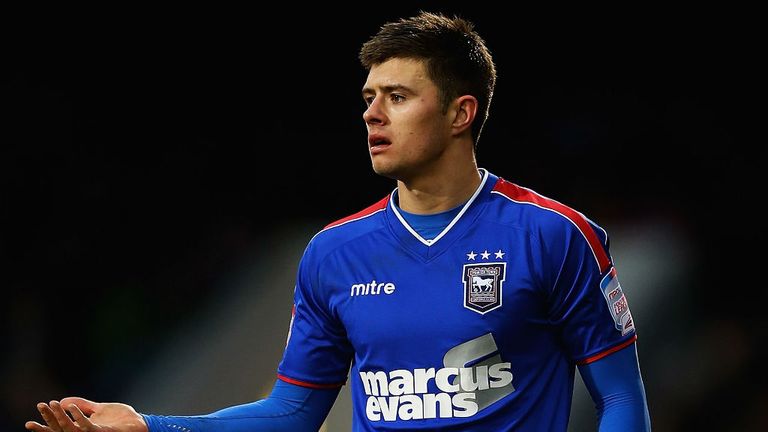 Crystal Palace have been linked with a move for the highly-rated 23-year-old and McCarthy insists it makes sense to prepare for possible departures.
However, McCarthy does not expect any major movement in or out of Portman Road before next Monday's transfer deadline and is not sure whether every player has their price.
"That won't be me that decides that - it would be (owner) Marcus (Evans) who decides whether the price is right, not me," said McCarthy in the Green'Un.
"He's the best left-back in the league, that's not me touting him around and trying to sell him, I just think when people do well they deserve to be praised.
"Do I fear losing Cressie? No, because that's what makes the football world go round. I certainly don't want to lose him because it would dent what we're trying to do and be an issue.
"We have scouting systems in place for potential replacements, whether that's a left-back, midfielder or forward player. You have to be prepared.
"This is all hypothetical though. We're talking about Cressie and nobody has bid for him.
"And you have to remember that these sorts of deals have to be right for everybody. If Palace wanted him then I'm sure they would include a relegation clause because that's what teams do. He might see himself better than that and not want that."
McCarthy does not intend to add any more players to his squad if there are no departures and has ruled out a move to re-sign Guirane N'Daw, who spent last season on loan at the club.
McCarthy said: "No, because I've got my 20 outfield players and that's what we're sticking with.
"Have we got the depth needed? We'll see. I guess I'm looking and hoping that somebody like a Jack Marriott, Tommy Winter, Amir Berkane or Michael Crowe (academy players/graduates) can come through and back us up if needed.
"If we had four or five injuries on the spin we could take some loan players. I won't be signing anyone else now though."