Norwich City striker Chris Martin extends loan spell with Swindon Town
Norwich City striker Chris Martin has extended his loan spell with Swindon Town until February 2.
Last Updated: 07/01/13 7:32pm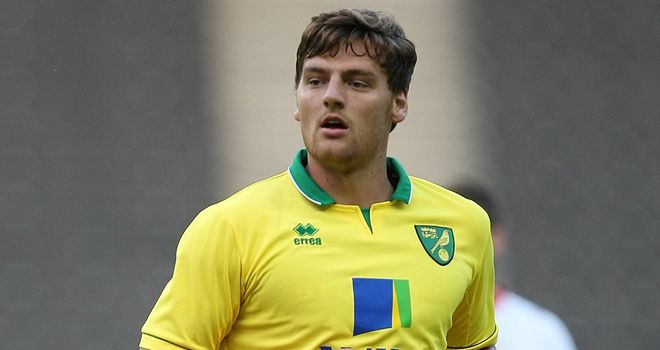 Martin, who joined Paolo Di Canio's League One side in November, has been limited to just three appearances for Norwich City this season under Chris Hughton.
He played in the Capital One Cup wins over Scunthorpe and Doncaster Rovers along with a substitute appearance against QPR back in August.
The Beccles-born striker has scored 34 goals in 117 appearances for Norwich and spent last season on loan at Crystal Palace.
"I am very happy to have Chris here for more time," said Di Canio, speaking to his club's official website on Monday.
"The new agreement means he is here for another five games but we will be working within that month to try and keep him here for longer.
"He has done well for us so far. We know he can score goals because he scored seven goals in the Championship last season and he has made chances here. I believe as soon as he scores his first then more will follow - it is like a little psychological barrier but we will work with him.
"He has played a big part since he came here and we are pleased to have him here for longer."