Norwich boss Chris Hughton wary of Liverpool striker Luis Suarez's threat
Manager Chris Hughton is well aware of the threat Luis Suarez poses to his side when Norwich face Liverpool on Saturday.
Last Updated: 19/01/13 2:23pm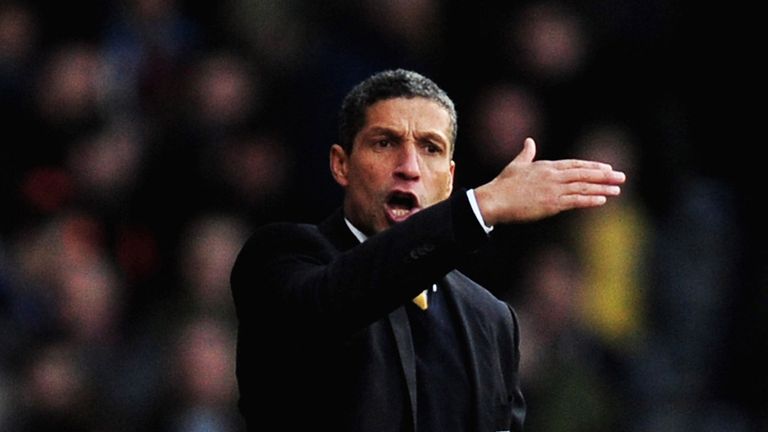 In the last two matches between the sides, Suarez has scored consecutive hat-tricks, the last coming in a 5-2 Liverpool win at Carrow Road in September last year.
The divisive Uruguayan, who has scored 19 goals this season, sparked further controversy this week by admitting to diving against Stoke earlier in the season, but Hughton is more concerned by his ability in front of goal.
"Suarez has proved this season what a good player he is," said the Canaries boss. "Whatever problems he has had he has managed to put them behind him and be right up there in the goal-scoring charts.
"He is somebody who plays consistently. He is a very tough individual. All I see is an excellent player. I have been very impressed with his level of performance this season.
"He scored three excellent goals (against Norwich in September) which would have graced any game. But he is only one of a very good side and they are in a good rhythm at the moment."
Hughton believes the 5-2 defeat against Liverpool in September was his team's poorest performance of the season, even worse than the 4-1 loss at Chelsea that followed it.
"It was the performance I was most unhappy with," said Hughton. "I came away from the Chelsea game disappointed but I saw some positives. Against Liverpool it was a good day for Suarez but as good as his finishes were, I felt we made the day too comfortable for him.
"There are no mental scars, but we are up against a very good offensive team that have just spent good money to bring in a quality centre forward (Daniel Sturridge) to add to what they have already got. On their day they have been as good as anyone in the division."
To find out more about football on Sky Sports click here