Premier League: Norwich defender Russell Martin 'not worried' about relegation
Russell Martin is confident Norwich can ease any lingering relegation jitters by beating rock-bottom Reading.
Last Updated: 20/04/13 2:14pm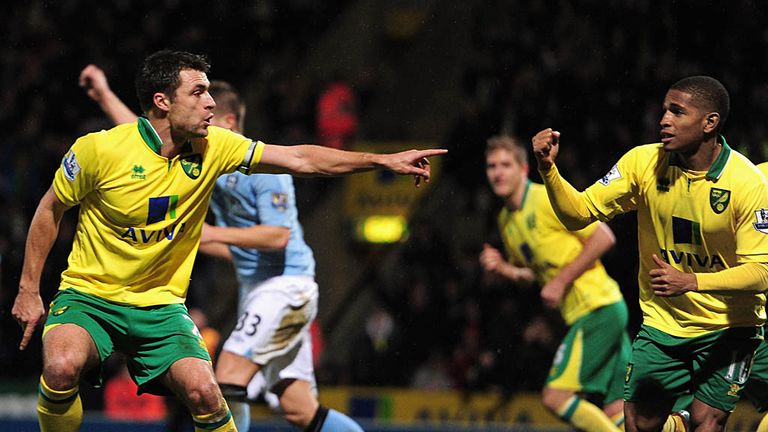 Chris Hughton's side lie just four points ahead of 18th-placed Wigan but Martin has assured Canaries fans his team-mates are keeping cool as the race for survival intensifies.
"What's not to relish?" the full-back said. "We are playing in the best league in the world against great players in great stadia week in and week out. What's there to be nervous about?
"To stay in this league will be an unbelievable achievement. We'll go to enjoy it on Saturday. That's what it is about and hopefully we will give the fans something to shout about.
"We have not been in a dogfight all season. It's getting a bit tight down there, but three points on Saturday and maybe some people will relax a bit.
"In the second season people have known a bit more about us and have paid us a bit more respect but it has been tough.
"We're three points off Newcastle who have spent a lot of money, QPR could go down and look at the money they've spent and we've done it on a budget, not gone crazy on anything.
"We've done it with lads who work hard with a group ethic. We've done it the right way. These are lads, myself included, who were playing League One level three or four years ago.
"The lads all want to be in the Premier League next season. That's the bottom line."