Serie A: Fabio Quagliarella had no plans to leave Juventus during the transfer window
Juventus striker Fabio Quagliarella had no plans to leave the club during the transfer window, according to his agent.
Last Updated: 11/09/13 10:47pm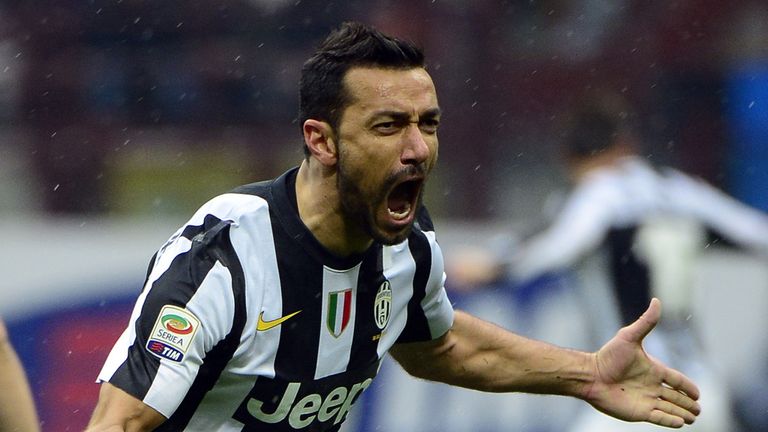 Quagliarella was strongly linked with a move away from Juventus this summer following the arrivals of Carlos Tevez and Fernando Llorente.
The likes of Norwich and West Ham were credited with an interest in the 30-year-old, but Quagliarella's representative, Beppe Bozzo, insists the striker always remained committed to Juve.
"Fabio didn't want to leave Juventus," Bozzo told Tuttomercatoweb.
"He simply asked for more space in the side because he knows he can be of use. And boss Antonio Conte has always believed in him.
"Quagliarella received a number of offers from Italy and abroad, but the club decided to keep him because he is part of the project and considered an important player.
"Then it is only normal that you have to accept the rotation policy when you are part of a great side."