Warnock - I would have kept Rs up
Former Queens Park Rangers chief Neil Warnock insists he would have kept the club in the Premier League.
Last Updated: 10/01/12 10:14am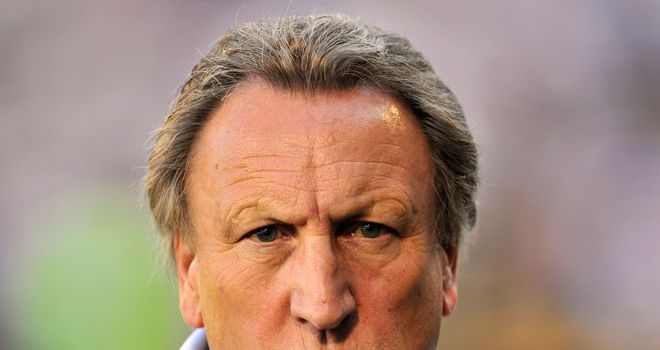 Former Queens Park Rangers chief Neil Warnock insists he would have kept the club in the Premier League.
Warnock was sacked on Sunday by the West London club, who cited fears of relegation for his departure - with the club currently sat just one place above the drop-zone.
And Warnock feels the inexperience of club owner Tony Fernandez in football, played a part in him being sacked.
"While I accept the owner's decision, I do feel if there were more people at the club in positions of power with experience in the game they would have understood how well we have done in the circumstances," he said in his Independent column.
"They would've realised that once we brought in the players I had identified there would have been no problem securing a Premier League future.
"But no doubt the chairman has had a string of agents in touch telling them their man could do a better job.
"It looks like it might be Mark Hughes, though I heard around Christmas they were thinking of Zola and Wilkins. Will a new manager make a difference? Not as much as new players will. If you haven't got the players you can't win games, that's another fact of life in football management.
"I just wish I had the chance to bring in the ones I wanted, both in the summer, and this month."
Way of life
Warnock insists that he has no grudges about getting the sack, saying it is part of life as a football manager.
"Getting the sack is a fact of life in football management and I should know. I've now been fired by Burton Albion, Notts County, Plymouth Argyle, Oldham Athletic and Queen's Park Rangers," he said.
"They say it is a results business. It is, but only up to a point. At three of those clubs, including QPR, I'd won promotion.
"The problem with that is it raises expectations that a club isn't always geared up to meet.
"At QPR we probably went up a year too early. In March 2010, when I arrived, we were fighting relegation to League One. By May 2011 we were celebrating promotion to the Premier League after winning the Championship.
"Unfortunately, because of the uncertainty over the ownership, we were not able to get into in the transfer market early enough or well enough to build on that in the summer.
"The bulk of my squad is last year's team - several of them were in the side that nearly went down. When the new owners arrived in the third week of August they told me my remit was to get some players signed in a rush before the deadline, then get to the new year with QPR outside the bottom three. We could then bring in three or four players in the January window.
"I feel I have kept to that. We have not been in the bottom three all season. When I look at how managers at other clubs in the Premier League have been given unequivocal support by their board it is an understatement to say I am very disappointed.
"We knew we had a tough run of fixtures - we've played Manchester United, Liverpool, Arsenal in the last six matches - but there were winnable games coming up and I feel we had been playing well enough to win them. Look at our last three League matches.
"We played very well at Swansea, dominating the second half, held our own at Arsenal, and were leading Norwich. But you can't legislate for Shaun Wright Phillips giving the ball straight to Arshavin with half an hour left, or Joey Barton getting sent off.
"A few more points and we'd be mid-table, which is where I feel our football deserves us to be."