Julio Cesar refusing to speculate on where a move away from QPR will take him
Julio Cesar is preparing to leave relegated QPR, but is refusing to speculate on where a summer switch will take him.
By Paulo Freitas
Last Updated: 17/05/13 11:58am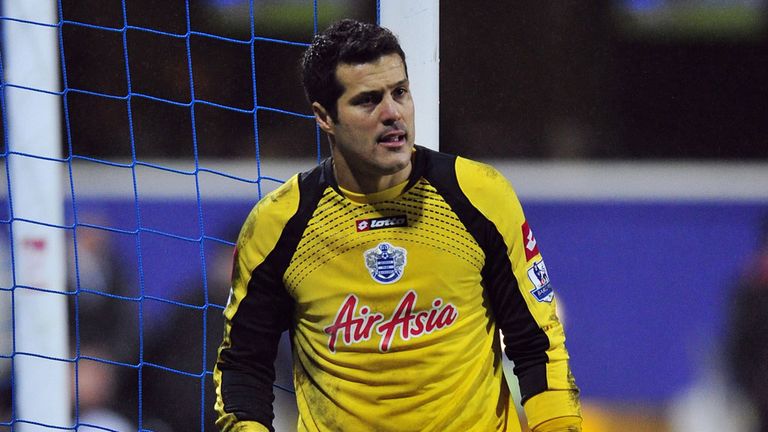 The Brazilian goalkeeper only moved to Loftus Road in August 2012 - one of a number of high-profile additions made by the capital club as they attempted to cement their Premier League standing.
Cesar has been among QPR's more consistent performers in 2012/13, but his efforts have failed to prevent the club from slipping out of the top flight.
With a home World Cup on the horizon, and ambitions to continue playing at the very highest level, the 33-year-old concedes that he will be transferred when the window re-opens.
He is, however, keeping his cards close to his chest when it comes to possible destinations - with a return to his homeland having already been ruled out.
Cesar told Sportv: "It is confidential. My future today is a question mark.
"I have three more years on my contract, but the manager has already made it clear that it will be hard for me to stay at the club. I am happy he thinks that way, it is a sign that my work is being recognised.
"I dedicated as much as I could to QPR."
Cesar has also revealed that he will start QPR's final fixture of a forgettable season at Liverpool on Sunday.
He added: "He (Harry Redknapp) had told me that I wouldn't start any more games as I won't be staying at the club. He said he would select other goalkeepers. I accepted his decision, there is no problem.
"Now he has asked me to play the last game, and that makes me happy. I will try to play well and do my best."