QPR boss Harry Redknapp laughs off Emmanuel Adebayor and Yossi Benayoun links
QPR boss Harry Redknapp has dismissed suggestions linking him with a move for Emmanuel Adebayor and Yossi Benayoun.
Last Updated: 01/11/13 4:48pm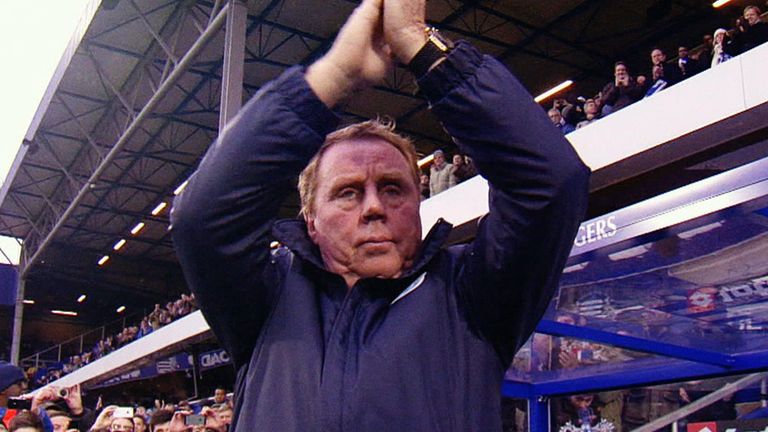 Adebayor has fallen down the pecking order at Spurs following the summer-signing of fellow striker Roberto Soldado, while Benayoun is a free agent after his contract at Chelsea expired at the end of last season.
It was reported that the former Arsenal striker had attended QPR's 0-0 draw with Wigan, but Redknapp laughed off the suggestions that he could be about to sign the 29-year old for the second time in his career.
"I wouldn't think there's a lot of chance getting him up to Wigan on a wet, windy and cold Wednesday night. I would think he's probably had somewhere better to go," he told a press conference.
"He's not coming here, no chance."
Redknapp also rubbished talk linking him with a move for former West Ham, Chelsea and Liverpool midfielder Benayoun.
"I don't know where the story's come from. I've always been a big fan of Yossi Benayoun. For me he's an excellent footballer," he said.
"I wouldn't say we wouldn't be interested in him if he is available and fit, but I haven't discussed it with the board here or anybody else. There's no story at the moment."