Sky Bet punter takes £108k from 5,000/1 bet on Leicester to win the Premier League
By Tim Clement
Last Updated: 13/04/16 6:08pm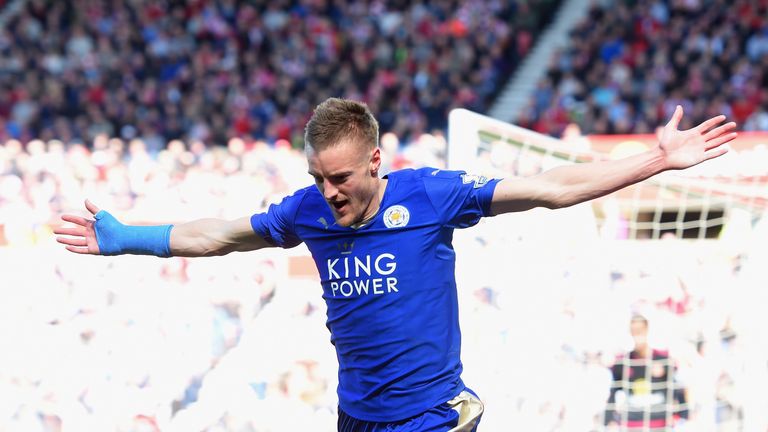 Sky Bet's biggest Leicester backer has decided to Cash Out their 5,000/1 each way bet for a profit of over £100k.
Despite the Foxes' narrow escape from relegation last season, the punter placed £20 each-way on Leicester in August - and they're now £108,703.41 richer.
Leicester currently lead the Premier League by seven points with five games to play and the backer's windfall would have been just over £133k had they held out and seen captain Wes Morgan lift the trophy.
However, their winnings would have been reduced to £25,020 had Leicester slipped to a second or third-placed finish - and they would have won nothing if Leicester ended the season in fourth. 
Claudio Ranieri's men moved a step closer to the most unlikely of triumphs with a 2-0 win over Sunderland on Super Sunday and are just 1/5 in Sky Bet's Premier League outright market, with Tottenham (9/2) considered their only realistic opposition. Third-placed Arsenal have drifted out to 28/1 after losing further ground with a 3-3 draw at West Ham on Saturday.
"Backers of Leicester have faced a real head-scratcher over the last few weeks," said Sky Bet's Sandro Di Michele.
"All these 1-0 wins and even their 2-0 win at Sunderland have come with moments of genuine alarm and I must say bravo to this customer for seeing it through for so long.
"Presumably the punter was keen to make sure they won six figures for their small each-way play and now that it's job done, they can relax and enjoy the rest of the season."