Jakupovic's Hull move relief
Goalkeeper Eldin Jakupovic is relieved to have joined Steve Bruce's Hull City after fears the move may have fallen through.
Last Updated: 11/07/12 10:32am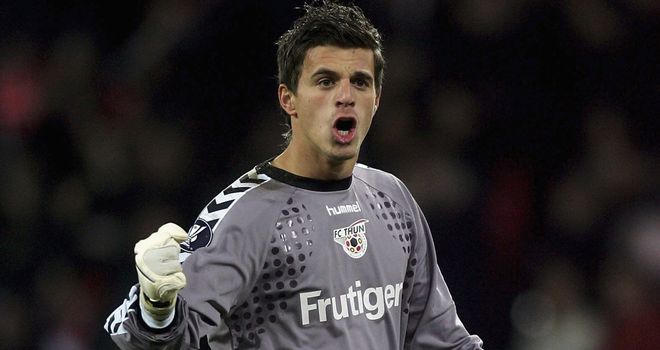 New Hull City goalkeeper Eldin Jakupovic says that he is relieved to have joined the club after his move was initially put on hold when former boss Nick Barmby was sacked.
Bosnian-born keeper Jakupovic has been a free agent since leaving the financially struggling Greek club Aris in January, and new Hull manager Steve Bruce signed him up on a two-year deal on Monday.
After Barmby's sacking left him in limbo, the former Grasshoppers Zurich and Lokomotiv Moscow player was looking at other options, including taking a trial at Championship rivals Ipswich, before Bruce reignited the deal last week.
The 27-year-old is Bruce's second signing at Hull, joining fellow goalkeeper Ben Amos, who is at the club on loan from Manchester United.
"This was my dream and my wish to come here to play in England," Jakupovic told the Hull Daily Mail.
"When I came here for a trial last season, everything went okay and I expected to sign before the final game with West Ham.
"That didn't happen so I went on my holidays and then I started to get a little bit nervous because nobody called me.
"I was scared because at first everything was okay. I was nervous but I always tried not to show it to my family. Last week came the call that they wanted me for sure and finally I am really happy to sign here."