Premier League: Newcastle's Steve Harper hopes Joe Kinnear chaos calms down
Steve Harper is hoping the furore surrounding Joe Kinnear will have settled down before the start of the season.
Last Updated: 20/06/13 1:26pm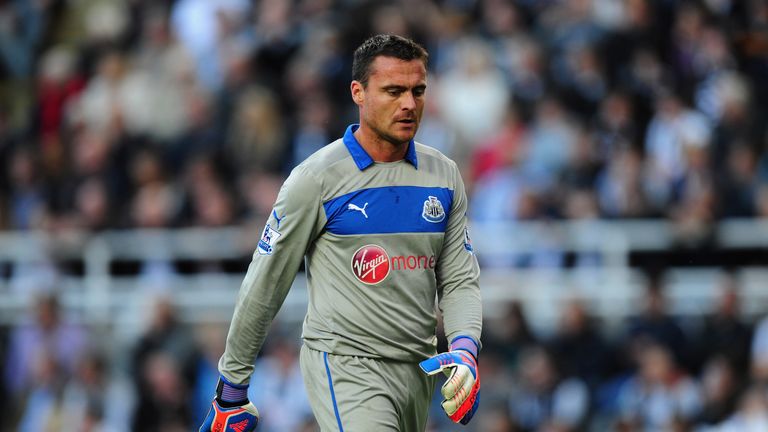 Kinnear's appointment as director of football has thrown the club into chaos, with managing director Derek Llambias resigning amid speculation others could follow.
But Harper, who will bring an end to a 20-year stay at the club when his contract expires at the end of this month, is anxious to point out the positives Kinnear can bring.
The 38-year-old told the Northern Echo: "Joe is very likeable, speaking as a player. He is a larger-than-life character, a good motivator.
"He came in at a very difficult time, a very turbulent time and sadly, his time was taken away from him because of illness.
"One plus side is that he does know the club, he knows a few of the players, he is not coming in as a total novice to the place.
"He does have that head-start, unlike anybody else who might have been in the role.
"I'm glad it has happened now, in June, rather than mid-season. Everything should have settled down by the start of the season."
Harper, who worked under Kinnear during his time as manager at St James' Park, admits nothing surprises him when it comes to Newcastle.
Harper said: "As for being surprised I've been there so long nothing surprises me anymore. Now I am on the other side of the fence, like a fan, and you realise what all the fuss is all about."