Together Leeds begin talks with prospective United owner Massimo Cellino
Together Leeds have started talks with prospective United owner Massimo Cellino, according to Mike Farnan.
Last Updated: 03/04/14 11:58am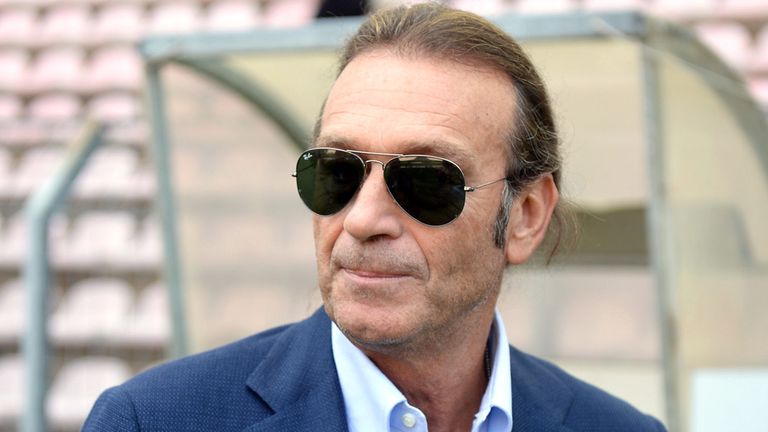 The Italian is still waiting to learn the outcome of his appeal against the Football League after it took a decision to block his proposed £25m takeover of the struggling Championship club.
Now Yorkshire-based Together Leeds, a group headed by former Manchester United director Mike Farnan, are in discussions with Cellino over a joint bid.
A judge in London has yet to rule on the League's decision to disqualify Cellino from becoming the owner after the businessman was convicted of tax evasion in Sardinia.
Cellino's company, Eleonora Sport, exchanged contracts with current Leeds owner Gulf Finance House Capital on 7 February in a deal that would see the Cagliari owner buy 75 per cent of the club's shares.
Together Leeds, which includes former Leeds director Adam Pearson, Welcome to Yorkshire chief executive Gary Verity, Red Strike marketing executive Frank Devoy and another unnamed member, had a bid to buy the club turned down by GFH Capital last November.
GFH Capital has since refused to engage with Together Leeds, but the Farnan-led group have not been deterred and earlier this week moved to work alongside Cellino in a bid to prevent the club from sliding into administration.
"We've been in discussion for the last 48 hours. Myself and Frank and Massimo's representatives, both in Italy and the UK," Farnan said.
"We took the decision on Monday that we needed to make the move to ensure the safety and the future of the club and that pointed to an approach to reach Massimo.
"There was already a bit of a link. I know one of Massimo's close associates in Italy very well and it was a combination of both us and Massimo being keen to reach out. He wanted to listen to us.
"The two parties working together does not necessarily hinge on the outcome of the appeal.
"Both parties are open to exploring all avenues, all aspects of how and why we should work together to resolve the current situation.
"It's an opportunity to take the club forward. We, Together Leeds, recently had our own meeting and our biggest, our single, concern was that this club cannot go into administration.
"Together Leeds is about trying to engage with the owners and Massimo to do what's best for the club. You'll always get vultures won't you?
"Together Leeds has grave concerns that the club could find itself in administration and from our point of view that is a non-starter."