Prince Abdullah: I'll take Sheffield United to Premier League within five years
Sheffield United's new co-owner Prince Abdullah will do "whatever it takes" to get the club back in the Premier League.
Last Updated: 07/09/13 12:36pm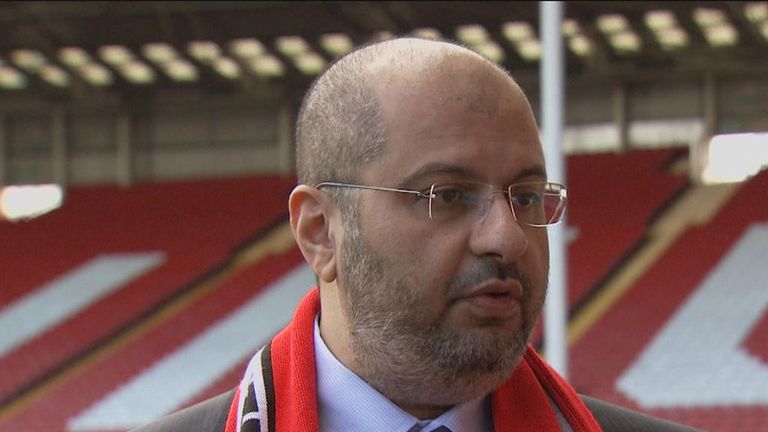 The Prince, grandson of Saudi Arabia's founder, has bought a 50% stake from co-chairman Kevin McCabe and arrives with United in the lower reaches of League One.
But despite that unpromising starting point Prince Abdullah, who says he was seduced by the club's 124-year history after meeting McCabe at a Chelsea game in January, has set a target of Premier League football within five years.
He told Sky Sports News: "I'm under no illusions it will be easy. Maybe five years is a bit ambitious, but I prefer to have ambitious goals and fail than to have easy goals and succeed.
"We want to go to the Premier League - I think it will be difficult but it will not be impossible. With the help of the fans, hopefully we'll be there sooner rather than later."
The prince would not be drawn on the level of investment he is ready to make but rubbished suggestions his personal wealth runs into multi-billions.
He said: "We agreed I would bring in an amount of money Kevin thinks is enough for us to get to the next level, but we will do whatever it takes.
"I read some ridiculous reports about £18bn - I wish I had one tenth of that and I would be very happy!
"I know that investing in sport and a club like this is not the safest investment ever, but I've worked hard for all the money I have so I don't like throwing my money away.
"If I did not think this offered me a reasonable chance to compete and be successful I wouldn't have done it."
McCabe said: "I met the Prime fortuitously, and we had a general chat about NFL, Chelsea, football. I couldn't resist introducing Sheffield United and some of the background to the club.
"It was a very friendly conversation that we then followed up with an exchange of emails, and one thing led to another.
"I think he recognised that - with all the infrastructure, a great stadium and a great academy - we are in the wrong league, and the ingredients are probably far better than other clubs he looked at in the Championship."