Swansea's game against Chelsea should have been halted, says Pablo Hernandez
Pablo Hernandez was surprised Swansea City's game with Chelsea was not halted by a second-half hailstorm.
Last Updated: 05/11/12 10:54am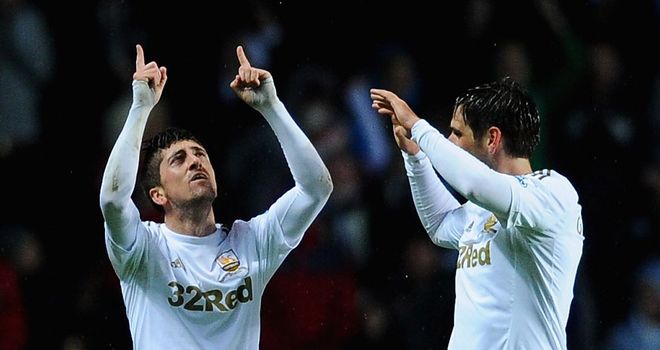 The former Valencia midfielder scored his side's 88th minute equaliser in their 1-1 draw with the European champions at the Liberty Stadium.
But Hernandez did not expect the game to go the distance after adverse weather similar to that which stopped the recent match between Wales Under 16s and England U16s.
He said in the Daily Mirror: "It was a bit uncomfortable to be on the pitch. I thought the referee was going to postpone the game.
"It was difficult to even see the ball sometimes. It is different weather to Spain. But if the game goes on, obviously you have to get on with it. I am delighted, because it was an important goal.
"I thought also we could have scored a second but it was important we got a point against a top-of-the-league team.
"They are obviously a difficult team to play against and we are delighted with a point."