Championship: Leicester's Nigel Pearson stands by Kasper Schmeichel after 1-0 defeat to Doncaster
Leicester boss Nigel Pearson played down Kasper Schmeichel's blunder that led to a 1-0 defeat to Doncaster.
Last Updated: 06/10/13 5:14pm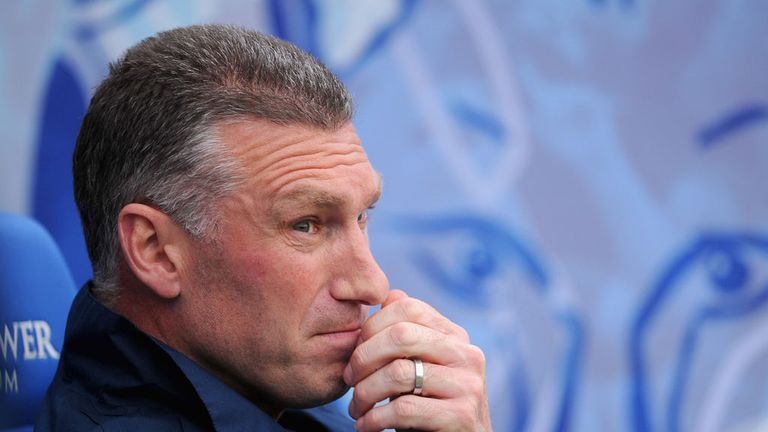 The Danish keeper inexplicably fumbled a corner kick into his own net when under no pressure and the home side hung on to clinch their first victory in five home games.
Pearson said: "In a nutshell, the game's been settled by one incident really, but we've not created enough chances in open play to get back in it in the end.
"No doubt people will dwell on the goal but there will probably be more talk about it outside our dressing room than inside.
"Kasper's been exceptionally good since he came to the club and been responsible for winning matches and picking up lots of points with his performances.
"These things happen and we just have to pick ourselves up for the next match.
"The goal knocked us out of our stride just as we were settling into the game after weathering Doncaster's early pressure.
"I thought our best spell was just before half-time when we were more creative and we hit the post. But when we needed a bit of quality after the interval we let ourselves down .
"The final ball was not quite good enough and that's something I've not really had to speak about this season.
"They won the match fair and square and I'm not going to show any sour grapes. Some of Doncaster's games of late they've been unfortunate not to win so I suppose they are due one.
"We've won a number of times ourselves in tight situations so I'm not going to disrespect what they've done today. It's a blip for us but we've got the international break to get over it and come out fighting again."
Schmeichel's match-deciding error came in the 17th minute when he went up unchallenged for Mark Duffy's corner but dropped the ball into his own net.
Jamie Vardy hit the post just before the interval but City never landed a shot in the second half and Doncaster could have won by a wider margin had Chris Brown not fired a good chance over near the end.
Delighted Doncaster boss Paul Dickov said: "We came up against a top team and competed very well with and without the ball.
"It takes a lot of courage to have a go against teams like that but we've done it and been rewarded .
"We had a couple of regulars missing through injury and illness but I always like to talk about the squad and players that have come in and done their jobs well.
"There's a real togetherness throughout the club and the attitude of players not occupying first-team spots has been first-class.
"I didn't actually see the goal when the ball went in but I think we were due one after not getting our just desserts with some of our recent performances.
"People talk about passing the ball well and other things but you have to do the nitty-gritty as well and that's what we've done today."
Dickov added that he was trying to extend the loan of Manchester United striker Federico Macheda to the end of the year.