Crewe Alexandra boss Steve Davis weighing up offer for Nathan Ellington
Crewe manager Steve Davis is weighing up whether to offer Nathan Ellington a contract following a trial at the club.
Last Updated: 06/03/13 7:23pm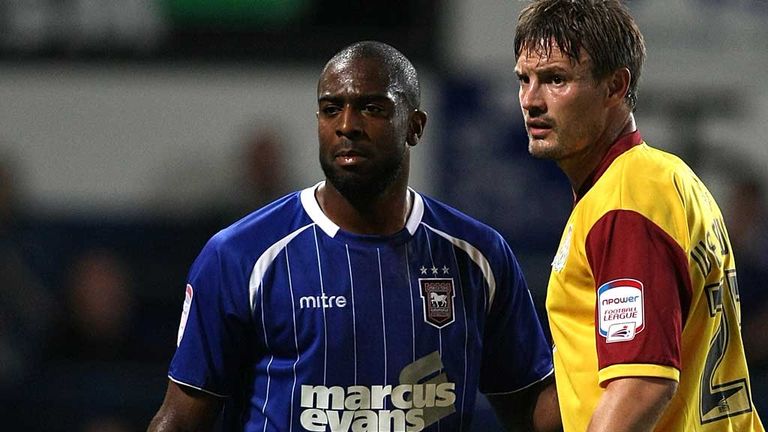 The 31-year old has impressed whilst on trial and he has six League One appearances to his name this campaign, having spent time at Scunthorpe United earlier in the season.
Ellington has been without a club since leaving Ipswich Town in January and Davis says he is currently weighing up his options.
"Obviously I have to think about the future of our club and that is our young players and I didn't want to do anything which is detrimental to them," he told Crewe's official website.
"I have to think about them being pushed down the pecking order if another one comes in. Here at Crewe it is important that we play our younger players and if they play well then they get a chance here.
"A player of Nathan's quality is difficult to bring into a football club like ours, he is a proven goal-scorer at the very top level and financially it is difficult.
"If we are to do something, and I am still weighing up the option, then we'd have to see what sort of financial packet he'd be looking for, whether we could afford it, and whether he wants to do it.
"I haven't totally made my mind up. I can only judge by what I see and he has caught the eye, but it is a difficult decision because of the impact it could have on our young players. But it could be positive because they could learn from him. It's whether the positives outweigh the negatives."