Cheltenham defender Billy Jones thrilled to face Everton again in FA Cup
Cheltenham defender Billy Jones is thrilled to be facing Everton and Leighton Baines in the FA Cup.
Last Updated: 05/01/13 3:47pm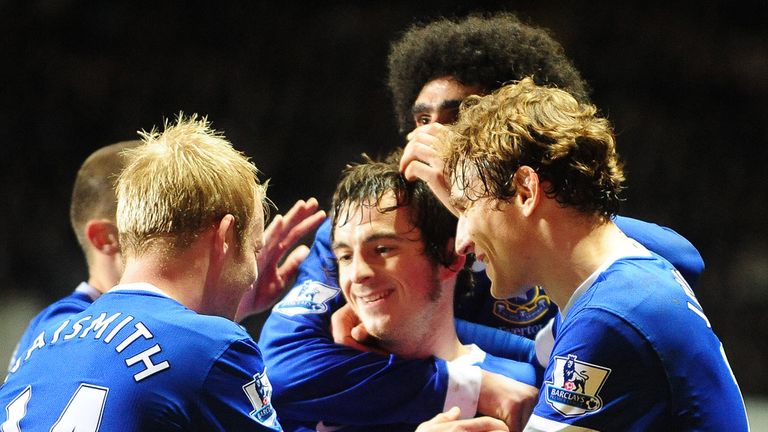 The left-back will go up against the Toffees in Monday's third round showdown, 11 years on from coming off the bench in his first full season as a professional during Leyton Orient's 4-1 cup loss.
"I've played against Everton before at Goodison Park and I was a young kid then," he said.
"I came on for the last 20 minutes and that was just a fantastic experience. That day is one that will live long in my memory.
"And there have been some big games in my career since, I've played at Wembley, against Liverpool last season for Exeter and I'm sure there are a few others, but when you start to think about it and you get a bit older like I am it is a bit different.
"For the young guys they'll hopefully play bigger and better teams week in week out but when you get to my age you just want to enjoy it. You just want to live the dream and see what players you can play up against.
"Everyone associated with the club has just got to enjoy it. Enjoy the night, everything that comes with it and see what happens."
For a left-back whose best attributes include his set-piece ability and crossing, Jones is a big fan of Leighton Baines, whose stunning free-kick helped Everton beat Newcastle in midweek.
And whether David Moyes rests the England international remains to be seen but Jones hopes he will get the chance to go up against one of his heroes.
"There aren't many better left-backs to look up to than him," he added. "What he has done for Everton is just fantastic. He is definitely one player that I like watching.
"People say Ashley Cole is one of the best in the world but I personally don't think Baines is that far behind him - or even right up there alongside with him.
"It is going to be a great night coming up against these fantastic players and a game I'll enjoy. We've just got to play with a smile on our faces and see what happens."
One player who will not be involved against Moyes' men is striker Chris Zebroski, a summer signing from Bristol Rovers, who left the club on Friday after an agreement was reached to cancel his contract.
Former West Brom man Darren Carter, a midfielder who has lined up against Everton on a regular basis, is the club's only injury worry.
"I hope I'll have a fully-fit squad available," manager Mark Yates said. "Darren Carter is the one who is our main concern as we speak but apart from that I should have a fully-fit squad.
"We picked up a couple of knocks and we'll see how they are. We haven't got too many decisions to make but we have a decent set of lads, a decent set of players and hopefully we'll be as good as we can be on Monday night."