Peterborough director of football Barry Fry turns midwife
Peterborough director of football Barry Fry has described how he helped to deliver his own grandchild.
Last Updated: 20/08/13 9:35pm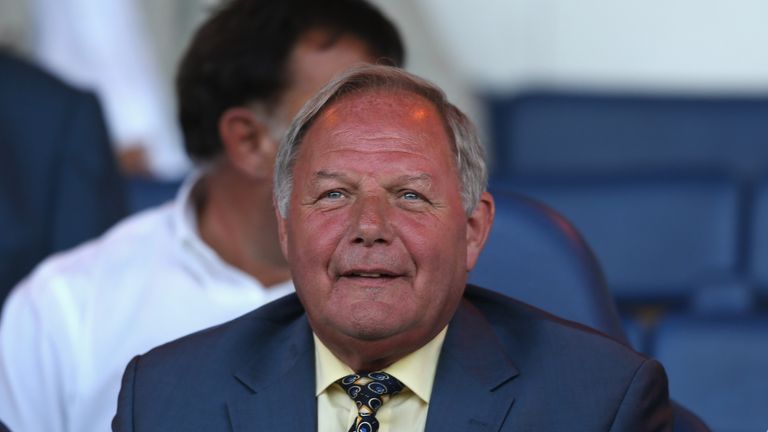 Fry was on hand when his daughter Amber - the girlfriend of Brighton striker Craig Mackail-Smith - went into labour, and became more involved than he expected.
When Amber's contractions started they called the hospital for advice, who told them to run a bath and wait.
However, when things started moving quickly, Fry and former Peterborough player Mackail-Smith were on hand to deliver the baby girl.
Fry told Sky Sports News: "I ran upstairs and Amber was in the bath and was obviously in a lot of pain.
"Craig is there and my wife is there and they all start to panic so Craig rings the hospital again and tells them things are progressing and they said, 'You will have to get down to the hospital'.
"I said, 'Listen love, I've been very fortunate, I've been at the birth of all my six children and there's no way she can get out of the bath let alone come to the hospital because I can see the head'.
"Craig lifted Amber up and then the head came so I got hold of the head. Then with the next contraction it came out so I put it to my chest then Amber nicked it straight away.
"The woman on the phone from the hospital said 'Get some towels' so my wife got some towels and it was unbelievable."