Former Hearts striker John Robertson voices fears over the cash-strapped club
Former Hearts striker John Robertson has voiced his fears over the future of the cash-strapped club.
Last Updated: 07/11/12 5:30pm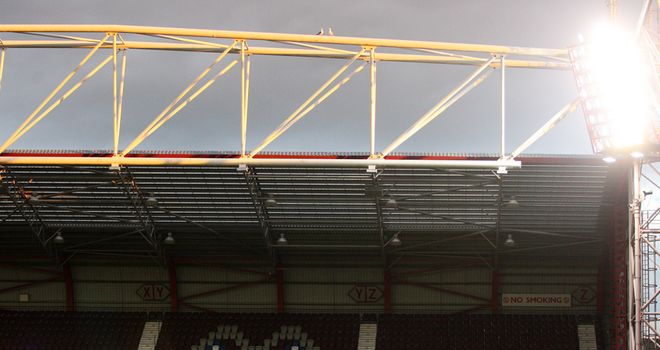 The Jambos have failed to pay their players on time the last two months and have resorted to a share issue scheme in a bid to save them from further financial woe.
Robertson, who is an ambassador for the scheme, told HeartsTV: "It's quite simple: this is a call to arms for all Hearts fans. The club is in a grave situation. They're making strides and huge strides in getting the club back to a self-sustainable level.
"That should arrive sometime at the start of next season, but in the meantime there's a shortfall. Not players' wages, just a general shortfall.
"If this share issue reaches the successful height we're looking for, or close to it, then that will keep the club's head above water until the end of the season.
"Then when the new cuts come in and the big-earning players' contracts are up, that will put us in a much healthier situation. It will become self-sustainable then. The wage bill will be far more easily covered.
"We'll still have £22m in debt, but that's another story. This is about getting the club to the end of the season."