Rangers Supporters Trust launches scheme to help fans invest in Ibrox club
Rangers fans have been given the chance to buy a stake in the Ibrox club through a collective purchase scheme.
Last Updated: 08/11/12 4:44pm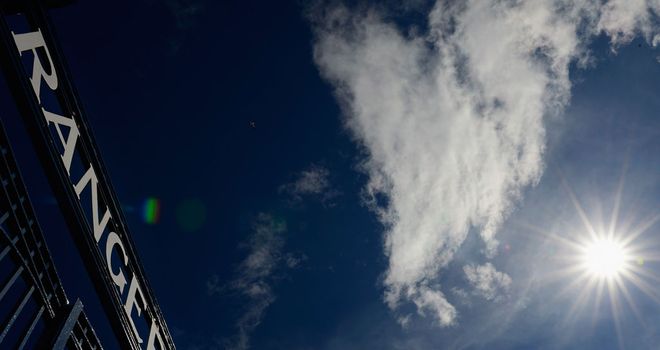 The Rangers Supporters Trust has launched 'Buy Rangers' in conjunction with Supporters Direct Scotland, ahead of the club's upcoming share issue.
Fans can invest as little as £125 and up to £20,000 in the scheme with the trust then buying blocks of shares in the club's planned £20m initial public offering.
The hope is that a larger collective, holding a significant shareholding, will command more influence on how Rangers is run than a single fan who purchases a single share from the club - currently available at £500.
Gordon Dinnie, chairman of the Rangers Supporters Trust, said: "This is a great opportunity for fans to invest together and have a meaningful say in the future of our club.
"The more money invested, the stronger our collective voice. This campaign hopes to reflect the sense of unity evident among the support in recent months.
"Investing in Buy Rangers is an opportunity for fans to unite in pursuit of a common objective and at a price more affordable than the £500 minimum required to purchase shares individually through the club.
"No Rangers fan needs to be reminded of the mistakes made by previous owners and the acquisition of a fan shareholding is an honest attempt to make sure future generations are spared the trauma of the past few years.
"This initiative can provide us with the voice required to have a real say in the strategic development of our club. Our voices should be heard both on the terraces and inside the club."