Craig Whyte defends sale of future season tickets while Rangers owner
Former Rangers owner Craig Whyte believes he acted in best interest of the club when selling off future season tickets.
Last Updated: 15/02/13 3:06pm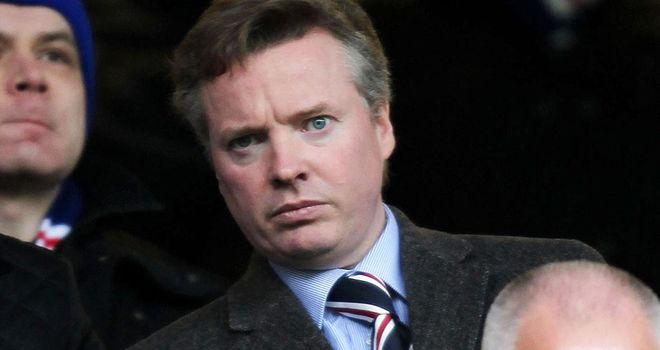 The former Ibrox owner brought in a reported £24m when mortgaging off three years of tickets to London-based company Ticketus.
Whyte, who bought the troubled club for £1 from previous owner Sir David Murray in May 2011, used £18m of the proceeds to clear an overdraft with Lloyds Bank.
The deal failed to stave off administration and subsequent liquidation and infurated fans of the club, who were later voted out of the top flight of Scottish football.
Speaking in an exclusive interview with Sky Sports News' Jim White, Whyte said: "It wasn't the fans' money. It was the club's money, money the club were due in future income.
"Selling season ticket money is a normal way of financing football clubs. There was no other way to get Lloyds Bank off our back at the time.
"At the time Lloyds Bank were effectively running the club and I found a solution to that which worked.
"Within the context of having this huge tax case hanging over us there was no other way to finance the club at that time. Any other way would have been insane.
"That was how I decided to do it and if I made a mistake then it was not being completely open at the time."