John McGlynn hammers Hearts defence in wake of Inverness defeat
John McGlynn accused Hearts of "criminal defending" after they slumped to a 3-2 home defeat to Inverness.
Last Updated: 24/02/13 9:31am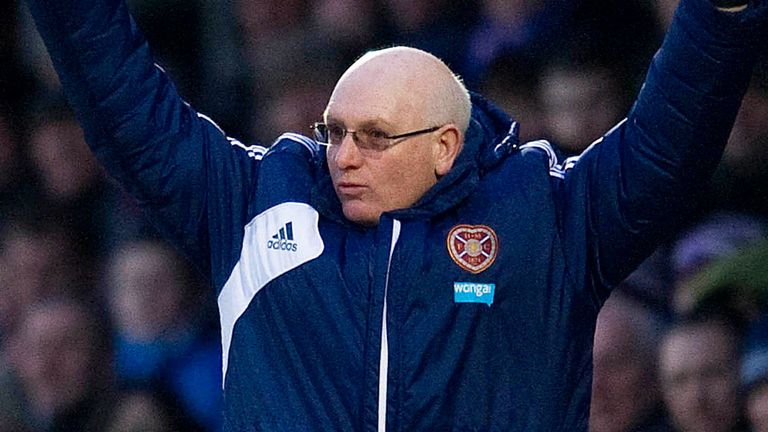 All three of the visitors' goals came for set-pieces as a defence missing the injured Marius Zaliukas and the departed Ryan McGowan struggled to cope with dead-ball deliveries.
McGlynn, whose side are seven points off the top six, said: "The goals we lost were criminal defending. It was three set-pieces.
"That's where you miss guys like Zaliukas, who would have defended these set-pieces. You can't keep replacing guys like him and McGowan, who would have been big players at these situations.
"Was it a lack of concentration? It might come down to that. We had a man-to-man marking situation and there is a man nominated to mark the lad who scores the goals.
"It's quite simple. You pick up your man, you go with him and you attack the ball. But that's not what happened. It was run-of-the-mill, very simple stuff."
McGlynn declined to name names, saying: "I'm not going to hang anyone out to dry. We're in a situation where we need to stick together."