Joint-interim boss Gary Locke feels Hearts can arrest five-game losing streak
Joint-interim manager Gary Locke believes Hearts can arrest their five-game losing slump.
Last Updated: 03/03/13 10:29am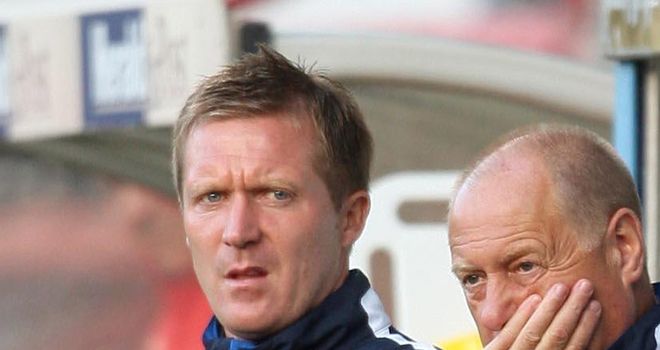 The Edinburgh club grabbed a goal through the head of John Sutton, but could not find an equaliser as Motherwell won 2-1.
However, Locke is already turning his thoughts to St Johnstone on Tuesday.
Locke said: "I think we can be pretty positive about the second half.
"I've told the players we can't do that for 45 minutes, we need to do it for 90, especially with the run we're going through.
"Certainly, the second half was more like the Hearts team we need to see at Tynecastle.
"We had stressed how important it was to come out of the traps and, if you do get off to a good start, the fans get right behind you.
"I was really disappointed at going two down so early. The great thing from my point of view is that it would have been easy for the players to put their head down and not react, but they reacted in the right manner.
"If we play for 90 minutes like we did in the second half here, hopefully we can turn the corner."