Celtic's Scott Brown defends Kris Commons after his ambition was questioned
Celtic skipper Scott Brown has defended team-mate Kris Commons after an SFA staff member questioned his ambition.
Last Updated: 23/05/13 12:19pm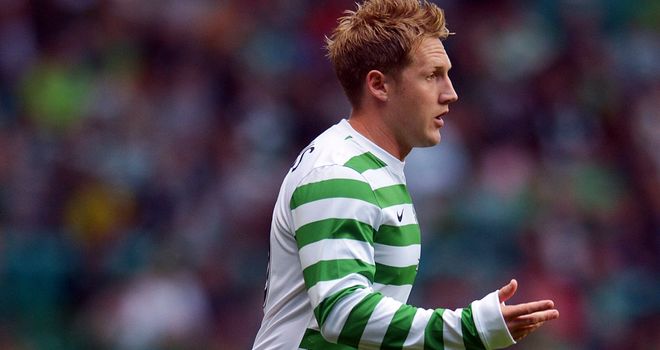 Performance director Mark Wotte was reacting to the news that Commons was quitting the international game to concentrate on his club football.
Wotte said: "Retiring at 29 after only 10 caps honestly still puzzles me. Where does pride, desire and ambition come into this picture? Agree?"
Scotland midfielder Brown said: "There is nothing wrong with Kris' desire. He has come to a club such as Celtic and shown what he can do.
"Kris trains hard, he's always in the gym. He is one of the first ones into training in the morning and one of the last ones to leave, so there is nothing wrong with his desire whatsoever."
Commons, who has a wife and three children, cited family reasons as one of the reasons behind his decision and Brown has sympathy for his team-mate.
"Every man to his own," Brown added. "We stay away in a lot of hotels on European trips and it is hard to see your family so I understand where he is coming from.
"We're also in a hotel for every match and you can sometimes be there three times a week.
"Then you have the three matches so you could be having just a night or two a week in your own house. It can be hard."