Neil Doncaster insists experience played a major part in landing his new job
Neil Doncaster believes his previous experience played a major role in him landing the top job in the SPFL.
Last Updated: 04/07/13 5:39pm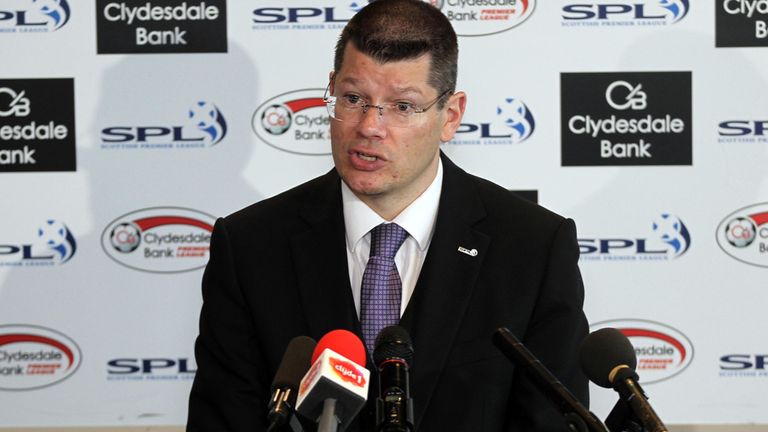 Doncaster, who has been installed as the governing body's new chief executive, insists his ability to "hit the ground running" was key to seeing off main rival David Longmuir.
Longmuir and Doncaster, who had led the Scottish Football League and the Scottish Premier League respectively, were interviewed for the post of leading the merged body into a new era.
Fans had been hoping for a fresh face at the head of the SPFL but Doncaster is adamant his administration knowledge is vital to the success of the new set-up.
"The complexity, particularly of some of the broadcasting arrangements in the UK and overseas, is such that I think anyone coming into this environment really has to hit the ground running," he said.
"The experience that both David and I have over a number of years in the game I think was certainly very relevant.
"I've spent the last 17 years refusing to make predictions in football because of the nature of the industry.
"I think there is a lot to be done to get the new league up and running for the new season and to ensure that we safeguard the interests of all 42 clubs.
"You can never know what's around the corner. There is a job to be done now. It's an important job and that is what my focus and priority is now."