Rangers board are accused of engaging in "guerrilla warfare"
Rangers board have been accused of engaging in "guerrilla warfare" to prevent shareholders joining the board.
Last Updated: 14/10/13 5:05pm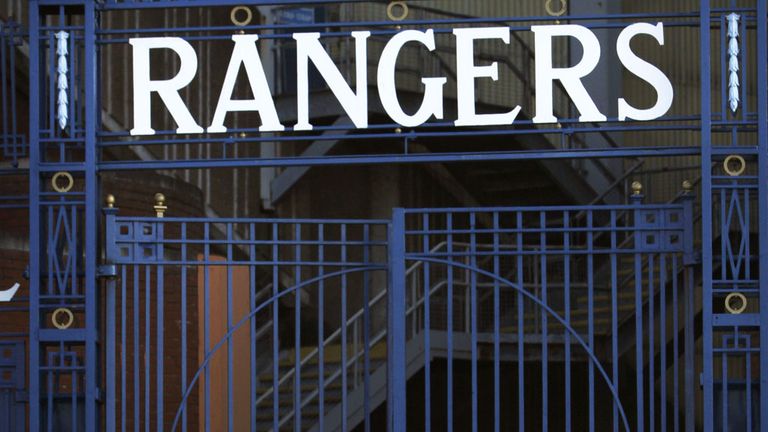 It has been claimed in court that they may also have broken the law by failing to tell the rest of the club's shareholders about the bid in enough time before the club's annual general meeting, which is scheduled to take place on October 24.
Lawyer Richard Keen QC, representing the shareholder group led by ex-Blue Knight Paul Murray and former club chairman Malcolm Murray, told Lord Tyre at the Court of Session in Edinburgh that the directors of the club had "committed an offence" by not informing other shareholders of the requisition.
He said: "An offence has been committed by every member of this board.
"The board have placed themselves in a very difficult situation by failing to discharge their statutory obligations. They have committed an offence.
"If I am right, the consequences of that must be visited upon them."
Chief executive Craig Mather and his fellow board members have been sued by the requisitioners, who hope to win an interdict blocking the AGM from taking place in 10 days' time.
Paul Murray was in court on Monday morning to hear Mr Keen, Dean of Faculty of Advocates, claim the board had "engaged in guerrilla warfare in respect of the requisitions".
He claimed the signatures requested by the board had been offered "timeously" before adding: "These requests have been sent by the relevant companies and on the face of it there is no reason to doubt their validity."
However, Heriot Currie QC - representing the board of Rangers International Football Club - told Lord Tyre: "The petitioners have known since September 12 that they had to organise themselves for a shareholder meeting by no later than October 30."
If the interdict is granted, the board must give shareholders at least 21 days' notice before an AGM can take place.
The hearing continues.