SPFL: Norman Crighton joins Rangers board
Rangers have appointed Norman Crighton to their board as an independent non-executive director.
Last Updated: 14/11/13 8:41pm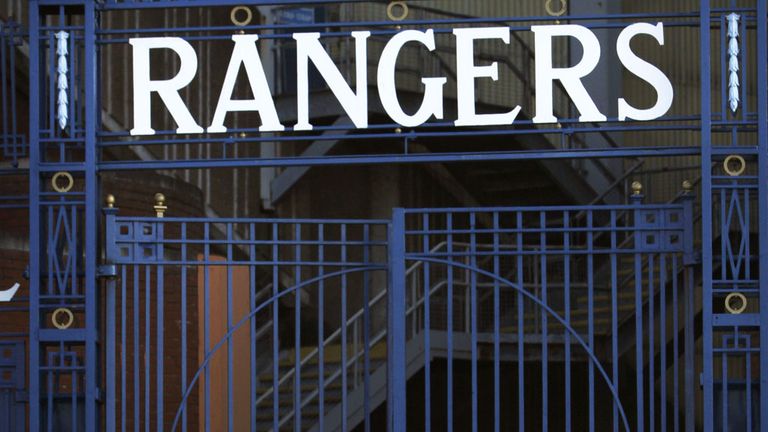 The 47-year-old, who holds a BA (hons) in applied economics, will chair a new investment committee of the board whose terms of reference will include overseeing capital projects.
The appointment takes the number of members on the Ibrox board to four with Crighton teaming up with acting chairman David Somers, finance director Brian Stockbridge and director James Easdale.
In a statement on the club's website, Rangers said: "Mr Crighton has been involved in most aspects of investment banking during the course of his 23-year career, including corporate finance, research and market-making, leading to institutional investment management.
"Having begun his career in corporate finance and sales at Olliff and Partners in 1990, he moved to LCF Edmond de Rothschild in 1993 before spending five years as a Senior Vice President at Merrill Lynch from 1994 to 1999.
"He then joined Jefferies International Limited as a Director of Funds and Related Products from 1999 to 2006.
"After this, he was an investment manager at Metage Capital Limited with an emphasis on performance analysis, company structure and corporate governance, focussing on UK main board and AIM quoted companies.
"Since 2011, institutional shareholders have appointed Mr Crighton to the boards of several UK listed companies to help with complex restructurings.
"He is a non-executive director of Trading Emissions PLC, Global Fixed Income Realisation Limited and Private Equity Investor PLC. Mr Crighton is also the non-executive chairman of Weiss Korea Opportunity Fund Ltd, a new company quoted on AIM in May of this year.
"In accordance with Rangers' Articles of Association Mr Crighton will be subject to re-appointment by an ordinary resolution at the upcoming Annual General Meeting of the Company on Thursday 19 December 2013."