Johan Mjallby: Celtic and officials must stand up to Juventus rough stuff
Johan Mjallby has warned Celtic to expect more aggressive marking when they take on Juventus on Wednesday.
Last Updated: 06/03/13 7:13pm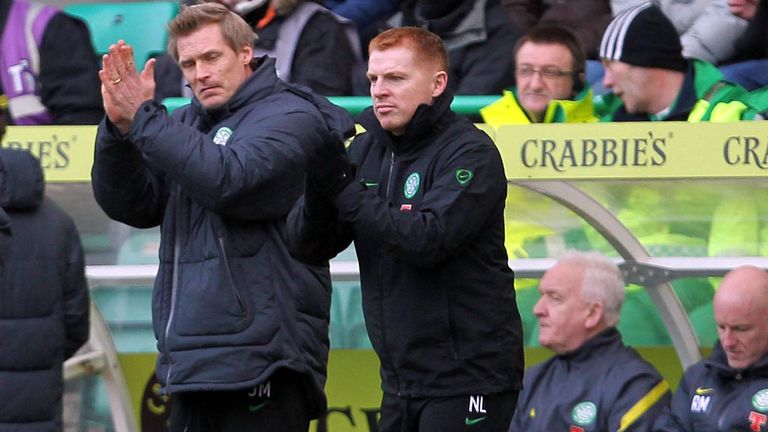 Juve's manhandling of their opponents at set-pieces was a feature of a first leg which ended in a 3-0 victory for the Italian visitors and left Celtic on the brink of a Champions League exit at the first knockout stage.
And despite the Scottish champions highlighting the rough tactics after the game, assistant boss Mjallby anticipates more of the same in Turin.
He said: "We watched the previous game they played, against Napoli away, and I have to say they did the same thing again.
"They were marking their opponents very, very roughly and hard when it comes to corner-kicks and wide free-kicks against. We just have to be ready for it and hopefully the referee is very strong if it happens again.
"They should always be strong, that's their job. If the referee thinks it's a penalty and if it's a penalty by the rule book then it should be awarded a penalty.
"If we give back the same medicine, you never know what is going to happen. We just need to be strong mentally and maybe move about a wee bit more and see if it's harder for them to mark us."
Mjallby accepts progress might be beyond Celtic now, but the target is to atone for the disappointment of three weeks ago by winning in Italy.
He said: "Obviously Juventus have a healthy lead and we have a mountain to climb, but we have to believe that we can do it.
"First and foremost our approach is to win the game and try to show everybody that the 3-0 win for Juventus at Parkhead was a wee bit too much.
"I think we can take a lot of pride if we can win away from home. If this is going to be the last game during this European adventure, we want to finish it on a high.
"We think we have a good enough team to win the game, but obviously to turn around 3-0 might be too much to ask."