Celtic boss Neil Lennon has backed the SPFA's film 'Mind Games' on depression
Neil Lennon has backed PFA Scotland's campaign to highlight depression among footballers in the country.
Last Updated: 25/03/14 4:13pm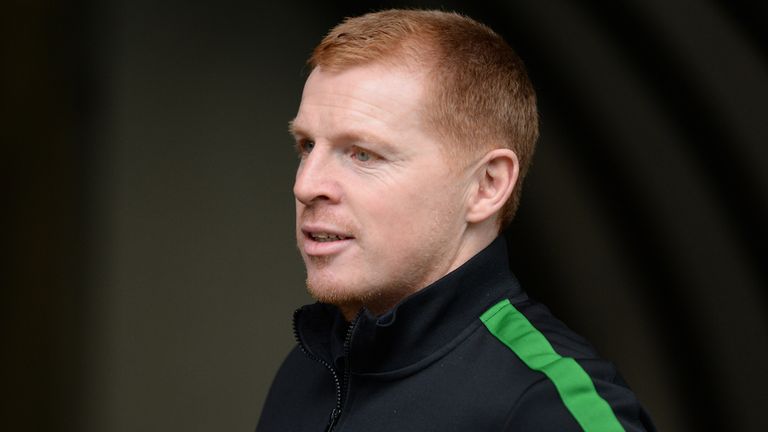 The Celtic manager has thrown his weight behind the initiative by appearing in the short film - Mind Games: Mental Health In Scottish Football - which it is hoped will raise awareness of the condition which affects one in four people at some point during their lives.
Lennon, who admits to suffering with the illness during his playing days and latterly in his role as manager, said: "I can remember sitting in a room full of people, my team-mates, and not wanting to be there.
"I couldn't even put my boots on to train, to go out and do something I love, that's the way it affects you.
"There is no better life to have than being a professional sportsperson, and in a sport you love. But when you are affected by this illness it could be the worst place because we are all public figures."
'Mind Games' will be available to view on the PFA Scotland website over the coming days and Jack Ross, head of communications at the organisation, is confident it will aid his body in its attempt to help vulnerable players.
"I think it's difficult to quantify it exactly, but I think when you relate to the statistics and when you consider there are in excess of 1,200 professional players in Scotland, it would be naive to think that no player would be affected by any sort of mental health issue," he said.
"When you ally that to the fact that there is an increasing number, of not just footballers but professional sports persons, who are coming forward and admitting they have suffered from some sort of mental health condition, then we must recognise there is a need for support to be in place.
"By producing this film we're taking another step in the right direction in that respect. Two years ago we decided to try to put an appropriate support structure in place. We formed a partnership with the Scottish Association for Mental Health to provide important information and advice for players and initial signposts for any players who have any issues.
"We're progressing again with this film. The contribution by those within the film of current and former professional players like Neil Lennon and Iain Russell talking about their own experiences of mental health is another huge step forward.
"What it's doing, as well as raising awareness, is it's certainly destigmatising the issue for players and hopefully making players within Scotland far more comfortable at coming forward. The important next step for us is making sure that the right people are there for them to come forward to."
Queen of the South striker Russell, who has battled depression for a number of years, has backed the film, insisting anything which raises awareness of the subject can only be of benefit to those suffering with the illness.
Speaking at the launch, the 31-year-old said: "The main reason I'm here is to help anybody out there. I have played with boys who are struggling and I'm still playing with boys who are struggling.
"In the dressing room I am in at the moment, the boys don't make light of it, but it does help the fact that if they maybe recognise I am a wee bit over, they make a wee joke of it. That can make me laugh, which does help me."