Ally McCoist bemoans second-half performance as Inverness knock Rangers out of League Cup
Ally McCoist felt Rangers got what they deserved after they lost 3-0 at home to Inverness in the Scottish League Cup.
Last Updated: 01/11/12 7:06am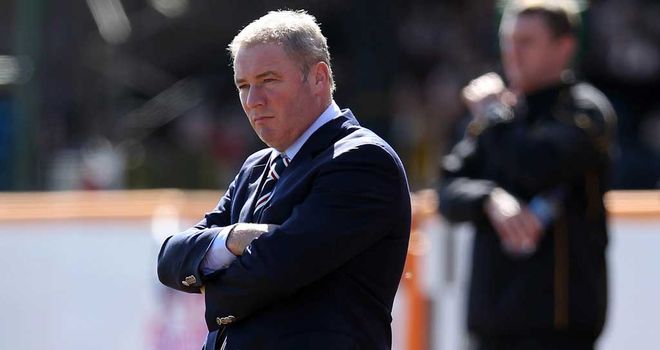 The Gers matched the Scottish Premier League opponents in the first half but trailed to former player Andrew Shinnie's 27th-minute strike.
However, McCoist felt his side were second best after the break, with Gary Warren header and Graeme Shinnie clinching victory for the Highlanders.
"In the second half, Inverness were better than us, without doubt, and deserve to be in the semi-final more than we do," said McCoist.
"It was an opportunity for us to compete against an SPL team again, which we did do against Motherwell.
"The level of intensity that we played the game at tonight was miles short of the intensity that we played the game at against Motherwell.
"In the second half, we got what we deserved and so did Inverness."
For McCoist, the cup exit was a reminder of how far his club still have to go on their journey back to the top, on the same day 'oldco' Rangers formally entered liquidation.
The manager said: "I'm extremely aware of how far we've got to travel.
"There is a thin line because it's difficult in the respect that I will never make excuses.
"I will not make excuses for the second half performance and I won't make excuses for the slackness in defending at the three goals.
"But we have got a long way to go and tonight showed that."