Rangers coach Kenny McDowall insists the Annan pitch was not to blame for Darren Cole's injury
Rangers assistant boss Kenny McDowall insists the artificial pitch at Annan was not to blame for Darren Cole's injury.
Last Updated: 03/01/13 8:27am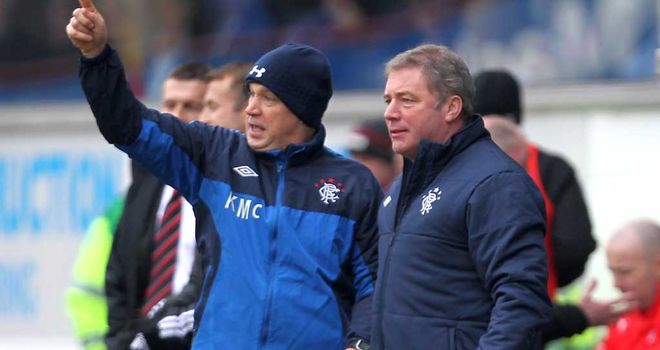 The Rangers defender was carried off after sustaining an ankle injury during the 3-1 victory at Galabank.
Earlier in the season David Templeton suffered an ankle ligament injury at Annan, when the visitors blamed the surface.
But McDowall said: "He has twisted his ankle and he has had ankle problems. So at this moment we don't know the extent but we just hope it's not as bad as we fear.
"I think he has stood on the boy's boot and twisted it, so I wouldn't say it was on the pitch because he was fine first half."
Meanwhile, McDowell was delighted as Rangers increased their lead at the top of the Third Division.
He added: "It's not an easy place to come and we got the points, so we're well pleased."