Celtic question punishment handed to Rangers for making undisclosed payments
Celtic are 'surprised' by the ruling that Rangers gained no competitive advantage from undisclosed payments.
Last Updated: 01/03/13 6:49pm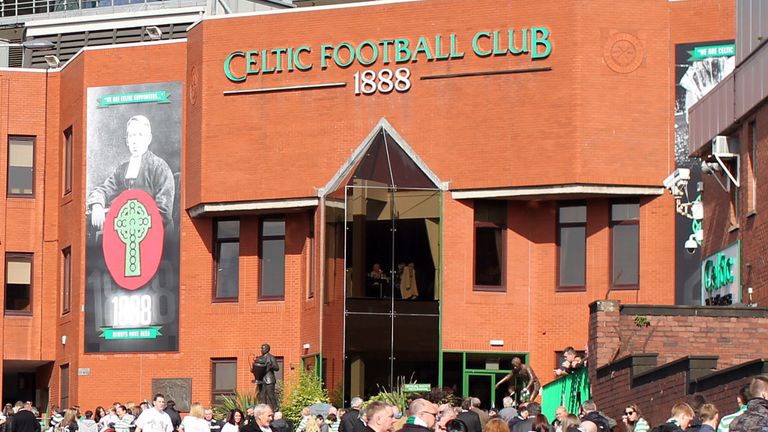 A commission appointed by the Scottish Premier League fined Rangers Oldco £250,000 after finding them guilty of failing to disclose side-letter payments to players between 2000 and 2011.
But Rangers were not stripped of the five SPL titles they won in the 11-year period after the three-man commission decided the payments did not create any "unfair competitive advantage".
Celtic manager Neil Lennon admitted he "had his own views" on the verdict, and the club have now broken their silence on the findings.
Their statement read: "Like many within Scottish football, including supporters and other observers, we are surprised by the parallel conclusion that no competitive advantage was gained from these arrangements.
"However, the implications of this verdict are for the Scottish football authorities to address since the rules breached were specifically intended to defend "sporting integrity".
"Throughout this matter, Celtic has refrained from comment on the affairs of Rangers FC while the various tribunals and commissions went about their work.
"We will continue to concentrate on our own affairs, and assure our supporters that at all times we will operate within both the rules of our governing bodies and the law of the land.
"Our Club is in a great place at the moment and we are enjoying a fantastic season, maintaining our position at the top of Scottish football and enjoying huge success and profile across European football."