Ally McCoist hopes to bring more success to Rangers next season
Rangers boss Ally McCoist hopes to get the chance to lead the club further up the Scottish pyramid next season.
Last Updated: 05/05/13 9:50am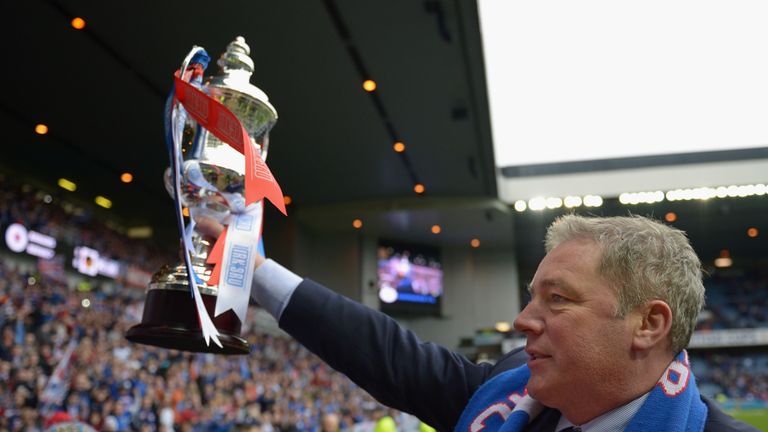 Rangers were presented with their trophy before facing Berwick Rangers and they took three more points to end the season, with Fraser Aird the man on target in a 1-0 win.
The Light Blues remain under a transfer embargo until September 1 and McCoist feels next season, which should be in the Second Division, will be much tougher.
McCoist was asked about his future afterwards, and he said of being in charge next season: "I just want the opportunity to do that. I'll be honest, I don't think there will be massive amounts of change for next season.
"With the greatest of respect, we are bringing in free transfers. Before I sound as though I'm criticising the people that we hope to bring in, you are a free transfer for a reason.
"We're not going to get the best youngsters. It ain't going to happen. If people think we are going to go out and sign boys at 22, 23, 24, who have a tremendous future ahead of them, that's not going to happen because they are not going to be free transfers.
"We will have to get a group of players who are going to get us out of the next division, hopefully with the same margin of points but with one or two better performances.
"As far as we are concerned, we will be playing in SFL2 next year. In an ideal world, we would know where we are going to play. If it's SFL2, that's what we will prepare for.
"We will get some free transfers in to help the boys for the next attack on that league."