Craig Brown takes blames for Aberdeen's late defeat at Celtic
Craig Brown blamed himself after Aberdeen threw away a 3-1 lead to go down 4-3 at Celtic.
Last Updated: 17/03/13 8:22am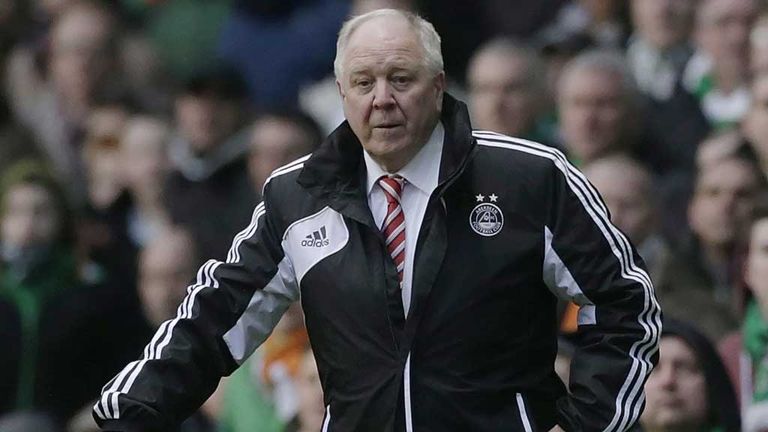 The Dons boss was going to bring on a striker and use him as an extra defender for the final few minutes, but decided against it and the SPL leaders scored two late goals.
Brown, who revealed on Thursday that he was stepping down at the end of the season, said: "It is a very painful defeat. You would have to have seen it to believe it.
"At 3-1 you would have thought a draw was a bad result - and it would have been - so a defeat was a very bad result.
"I have been involved in many games but I can't recall a game where you lose a goal in 12 seconds and come back to have control of the game and then you capitulate at the end like that."
Brown added: "I fault myself in that I should have put on a big striker as a defender.
"But I thought if I did that with Rory Fallon, it sends a negative message to the defence, saying 'I don't trust you' and gives encouragement to Celtic.
"With hindsight I know what I should have done."