Football Expert & Columnist
Hearts can follow Motherwell back to financial security, says Andy Walker
Andy Walker says the Hearts fans are key to the club following Motherwell to financial stability.
Last Updated: 20/11/12 1:37pm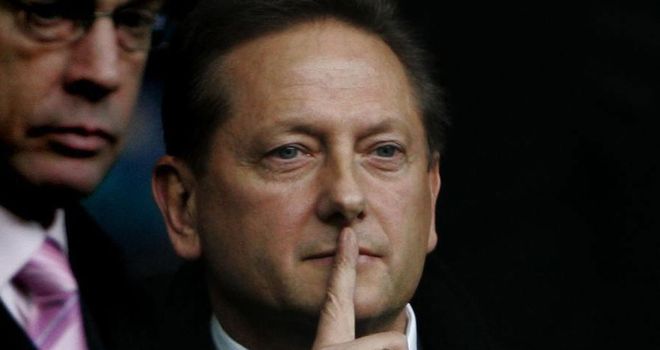 Ten years ago the club that offered me a route into professional football entered a period of administration after a very costly and ambitious financial experiment driven by John Boyle went badly wrong.
Boyle's wish was that he could fund a team that would become the third force in Scottish football but despite showering a host of players with exorbitant wages, his business plan completely backfired with debts of around £9million.
But thanks to the Well Worth Saving campaign and the establishment of a Supporters Trust, Motherwell are a club that now live within their means where the local community have a big input.
Hearts have to follow their lead. Before edging past St Mirren last weekend in front of a full house of diehard supporters, the game at Tynecastle had been billed as potentially the last game in almost 140 years of history.
But just as the Motherwell fans rallied round their side ten years ago, Hearts fans came together in a show of unity when they were faced with the very real possibility of going out of business.
Playing on their emotional attachment to the club, Hearts asked the supporters for help to pay the £450,000 tax bill that remains unpaid to HMRC. And in the last couple of weeks, fans have also raised £500,000 through a share issue that should give them a 10% stake in their club.
Controversy
Like Boyle, Hearts current owner Vladimir Romanov has grossly overpaid far too many players and has also been no stranger to controversy in his eight years in Edinburgh.
When he failed to take over at Dundee Utd, then Dundee, then Dunfermline, he was eventually successful at Hearts when he bought the favour of the majority of fans with a promise that they would not have to leave Tynecastle.
Romanov has made few friends during his time in Scotland. He has consistently spoken of corruption within the game and even went so far as to suggest that Celtic and Rangers were "buying off" referees.
Harsh reality
Hopefully, his time in charge will come to an end soon and Hearts can get back to some sort of financial stability. To his credit, manager John McGlynn has led the team well in dreadful and challenging circumstances.
Players' wages have consistently been overdue but getting a draw at Anfield in the Europa League earlier this season was an indication of how well they can play. The harsh reality now though is that the team is likely to be broken up when the transfer window reopens in January.
Unless they can retain the Scottish Cup they won so spectacularly in May when they thumped bitter rivals Hibs 5-1 at Hampden, the chances of qualifying for European football next season are remote.
While Motherwell fans will understand how their Hearts counterparts feel, there's sure to be no sympathy on the park. Following the win at Inverness, Motherwell are back on track for a European place and are sure to be ruthless in their approach to the game.