Scottish Cup final: Dundee United chairman criticises ticket prices
Dundee United chairman Stephen Thompson has criticised ticket prices ahead of the Scottish Cup final at Celtic Park.
Last Updated: 30/04/14 5:40pm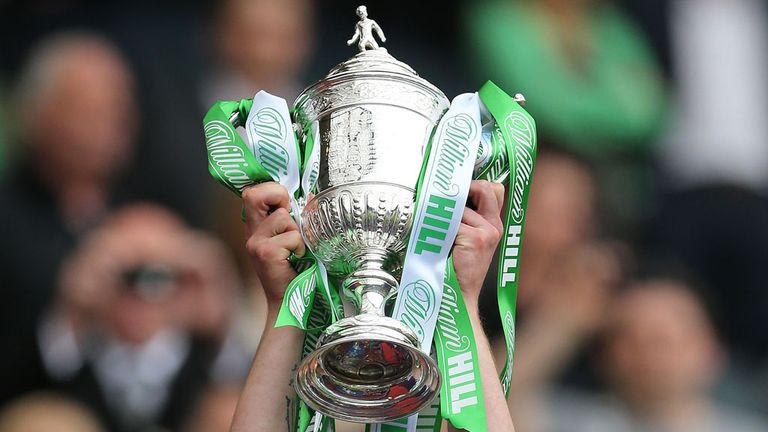 Thompson believes the Scottish Football Association's ticketing policy will leave large areas of the ground empty for the showpiece occasion on May 17.
Although the cheaper tickets were snapped up on the first day of sale on Monday, most of the more expensive ones available to the Tannadice club remain unsold.
Thompson says he contacted the SFA to try and find a way of reducing the price of these tickets but the governing body is refusing to budge.
The club say the £28 adult and £10 concession tickets for the Lisbon Lions Stand were quickly mopped up by fans, with around 17,000 purchased on the opening day of sales.
However, the more expensive ones for the North and Main stands remain unsold and Thompson told the Dundee Courier: "We have asked the SFA for more concession tickets but they have said 'no'.
"As a result of that our ticket sales have slowed dramatically and I think you will be lucky to get 40,000 at the game.
"There could be 20,000 empty seats. Do they want that or would they prefer people to go to the game?
"It is discouraging people from going. There is a huge difference in price between the concessions and the non-concession tickets.
"For two adults and two kids in the concession section it costs £76 but now the SFA want us to sell tickets for £35 each and no concessions for kids, pensioners or students.
"That means for a family of four it's going to cost £140, which is far too much for a lot of people to afford. It makes no sense to have no concessions in the other sections of the stadium."