Bordeaux would welcome the chance to re-sign Marouane Chamakh from Arsenal
Bordeaux remain keen on re-signing Marouane Chamakh, but are waiting to see what Arsenal's intentions are.
By Patrick Haond
Last Updated: 09/11/12 4:37pm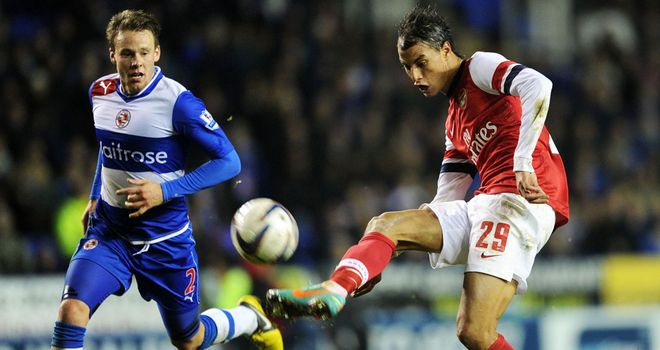 Chamakh left Bordeaux as a free agent in 2010, allowing him to complete a move to England.
A bright start to life in the Premier League bode well, but the 28-year-old striker has struggled for consistency throughout his time at Emirates Stadium.
With opportunities now thin on the ground, it has been suggested that Arsenal would be willing to let Chamakh leave in January.
Bordeaux would welcome the opportunity to add him to their ranks, but appreciate that the ambition of the player and financial constraints mean a deal is far from certain.
"Chamakh will always be welcome here," Bordeaux chairman Jean-Louis Triaud told France Football.
"He left with good memories and he is a talented player with fighting spirit. He is a boy that could inject enthusiasm into our group.
"However, there are a lot of conditions. His preference would be to remain in England and the financial aspect is important.
"Also, who said Arsene Wenger wants to let him go? Nothing is definite. If it is feasible, we will try to make it happen."