Melbourne Heart lead chase for LA Galaxy midfielder David Beckham
Melbourne Heart lead a host of A-League clubs looking to sign David Beckham when the midfielder leaves LA Galaxy.
By Edwin Chong
Last Updated: 20/11/12 2:49pm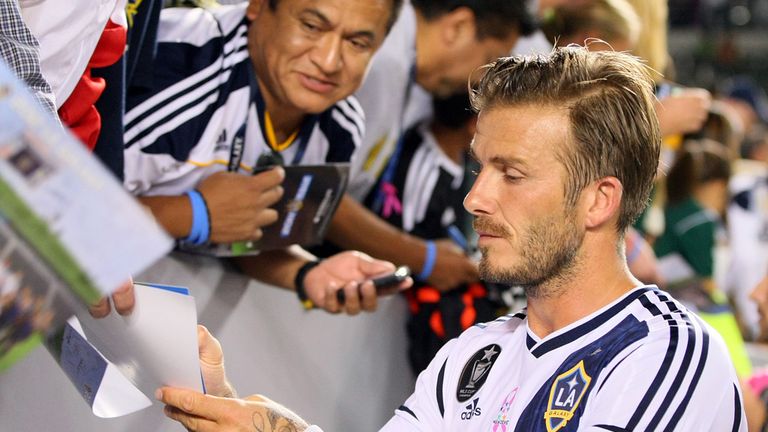 The 37-year-old has been strongly linked with a move down under over the past week but his representatives were quick to dismiss the rumours.
But the former England captain has now confirmed that he will end his six-year spell with the Galaxy after the MLS Cup final on December 1st, fuelling speculation that he could move to Australia.
Melbourne Heart CEO Scott Munn welcomed the news and revealed that the club are preparing to table a significant offer to sign Beckham.
"I can't put a percentage term on it," said Munn on foxsports.com.au.
"What I can say is that it's certainly real, we're putting forward an offer, it's compelling and the opportunity is here for him to come here. That is absolutely legitimate.
"Let's let David get through next week, play the final of the MLS and hopefully he'll have a win.
"Then I'm sure he'll assess every offer."
Perth Glory and Central Coast Mariners have also publicly expressed their interest in Beckham with both teams expected to submit their offers this week.
Interest in the A-League is at an all-time high on the back of the successful captures of Alessandro Del Piero, Emile Heskey and Shinji Ono in the off-season.