Carlo Ancelotti credits defensive solidity for PSG's rise to Ligue 1 summit
Carlo Ancelotti is delighted with the defensive solidity which has helped Paris saint-Germain coach go top of Ligue 1.
Last Updated: 17/12/12 1:48pm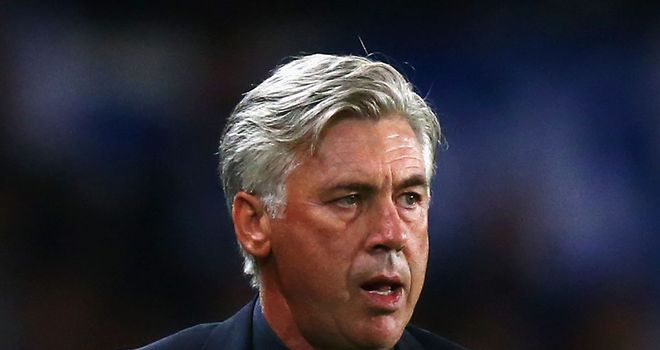 Sunday's 1-0 win over Lyon was PSG's third in succession without conceding a goal, following 4-0 successes against Evian and Valenciennes.
And Ancelotti told L'Equipe: "I am very happy. We are in a good run. Defensively, our second half was perfect, they did not have many chances."
But the Italian refused to get ahead of himself after his side's accession to top spot.
"It is not important," he said. "I would remind you that we were there last year but in the end it was Montpellier who were champions."
Captain Thiago Silva praised Ancelotti's role in PSG's development this season.
"I have always said the coach is important," said the Brazilian. "He changed the game but if the players do not follow what he says, you will not win games.
"He is a good coach, he has won everything in his career.
"We want to continue like this but it is difficult to keep up this rhythm, especially because we will have the Champions League to contend with."