Jorge Sampaoli to Barcelona? Why the Sevilla coach suits their style
By Guillem Balague and Adam Bate
Last Updated: 09/01/17 5:09pm
When Sevilla take on Real Madrid this weekend their coach Jorge Sampaoli might just need to get used to big matches against Zinedine Zidane's team.
The Argentine is the man who many have earmarked to be Luis Enrique's long-term replacement on the Barcelona bench - and following Sevilla's 4-0 win against Real Sociedad at the weekend, a good result against Real Madrid would not go unnoticed.
But what is it in particular about Sampaoli that makes him so attractive to Barcelona?
Well, with the help of his assistant Juanma Lillo, his teams play the sort of football that fans expect to see at Camp Nou.
Lillo, of course, was a mentor to Pep Guardiola and would have got the Barcelona job himself back in 2003 if Guardiola had become director of football.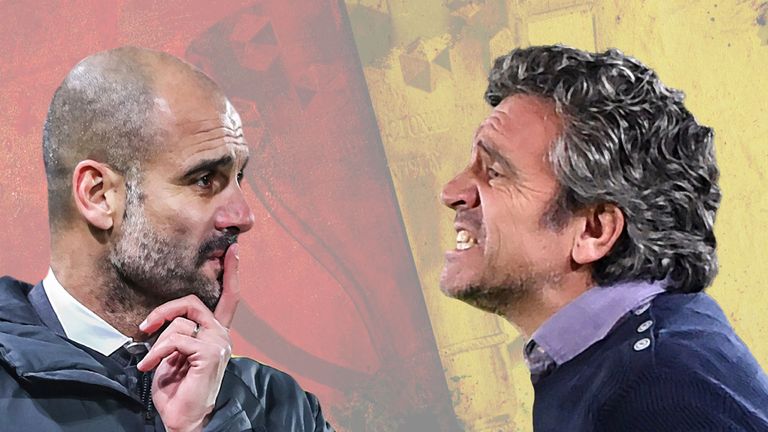 He is a passionate believer in high-tempo, intense, possession football. Many see him as the mind behind the positional game that Guardiola has embraced from the start of his coaching career.
With the feeling that Luis Enrique's time might be coming to an end, there is a growing desire to return to those core principles at Barcelona.
The statistics show that Sampaoli's Sevilla are closer than almost anyone to playing that way.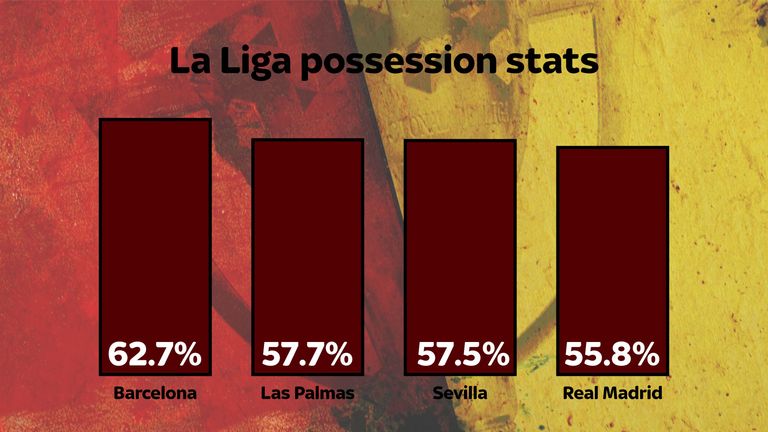 Not only are they second in La Liga - above Barcelona, and genuine title contenders - but Sevilla boast some of the best possession stats in Spain, seeing more than 57 per cent of the ball.
Barca got a taste of what they can do in November when Sampaoli's team were narrowly beaten 2-1 in Andalusia. Sevilla really unsettled them with their aggressive pressing and their attacking attitude.
The home side scored the first goal that day and led for more than 40 minutes, causing a lot of problems. Interestingly, they very nearly matched Barcelona for possession too.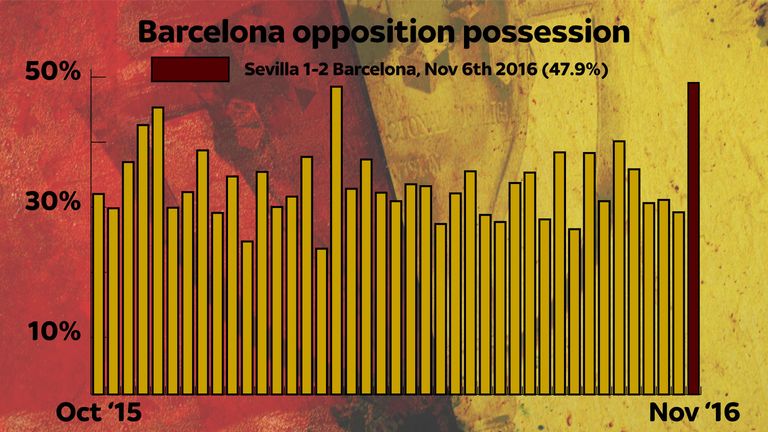 Sevilla saw more of the ball in that game than any of the previous 40 teams to take on Luis Enrique's side in La Liga.
In fact, none of the previous 23 teams to play Barcelona had even had 40 per cent of possession. In a way, they are the team closest to Barca in style.
Perhaps that will appeal to Lionel Messi. Indeed, there is already something of a bond between the two countrymen. After all, they were both youth players at the same club: Newell's Old Boys.
The two shared a big hug at the Ballon d'Or ceremony in 2015 and Sampaoli is even a disciple of Marcelo Bielsa - a coach Messi is on record as saying that he would have liked to work with.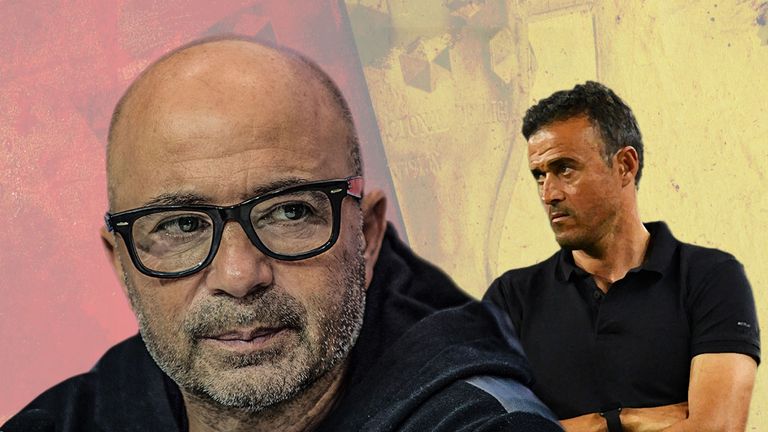 Now Sampaoli has said he would like to work with Messi too. "I would love to coach Messi and get to see him every day from the side of the field," he said recently.
But it's not just Messi. Sampaoli could be the new voice that Barca's star men need. Neymar even invited Sampaoli to his house last February and wanted him to be the next coach of Brazil.
He is not the only man linked to Barcelona if Luis Enrique does not renew his contract. Ernesto Valverde, Ronald Koeman and even Mauricio Pochettino appear to be on the list.
So what needs to happen for Sampaoli to get the Barcelona job? A strong finish to the season would help, and a famous win over Real Madrid this weekend would be even better.
Sevilla also go to the Bernabeu in May. Who knows, by then Sampaoli could have done enough to persuade Barca that he is the man to lead them out against their great rivals next season.