Jose Mourinho a failure at Real Madrid? Revista debates...
Have Jose Mourinho's three years at Real Madrid been a success or a failure? The Revista panel decide...
Last Updated: 08/05/13 8:03am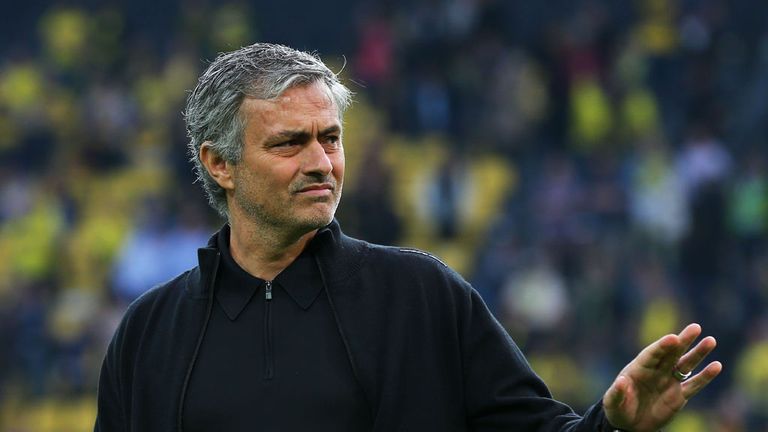 'The Special One' admitted at the weekend that he is far from satisfied with reaching three UEFA Champions League semi-finals in a row without going on to lift the trophy.
But he also pointed out that he guided Real to the La Liga title in 2011-12, winning with a record points total of 100, a year after lifting the Copa del Rey for the first time in nigh on 20 years.
Meanwhile, speculation persists that the former Chelsea boss will return to Stamford Bridge next season - interim manager Rafael Benitez the latest to stoke the fires.
Guillem Balague told Revista that - putting the performance of his players to one side - Mourinho should be achieving more at Real.
"There are things that have to be changed depending on who comes in as manager," said Balague.
"They need a new centre midfielder to help Xabi Alonso before he leaves and there will be a decision to make about Luka Modric, Karim Benzema and Gonzalo Higuain. Higuain will probably be for sale but Benzema wants to stay.
"The centre-backs are sorted but it all depends on how Real want to play. This is a team made for Mourinho, for counter-attacking - for Cristiano Ronaldo, if you like.
"But too much of the analysis has been about Jose Mourinho. The question everyone is asking is 'could he have done better?'
"The manager has taken Real Madrid to the semi-finals of the Champions League three years in a row; he's won the League and is in the final of the Cup. But at that point the difference between success and failure is so thin that it depends a lot on the players.
"The other question is 'did you expect more from Jose Mourinho?' The answer is, 'of course - what he did was not enough'. But is it all down to the manager that they didn't make it any further? Not completely."
Climate
Fellow Revista expert Graham Hunter said it's imperative to look at Mourinho's early days as Real boss to understand why he appears to be on the brink of leaving now.
In particular, Hunter said the increasingly-turbulent relationship between Real and Barcelona gives a clear indication that all was not well and he highlighted Los Blancos' 2011-12 Champions League semi-final against Bayern Munich, which they lost on penalties after leading 3-2 on aggregate in the second leg at home after two Ronaldo strikes, as evidence of Mourinho's tactical fallibility.
"I agree with most of what Guillem said but Mourinho set a climate all through that first season that resulted in a man sent off in four Clasicos.
"The plan went with the red card - the red card came from a climate that he created.
"I do accept that it is down to the players but what annoys me is that when they are 2-0 up and on top against Bayern Munich in the second semi-final, he says 'we're not very good - I've never won on penalty kicks'.
"If that's the case, then go for the win instead. We are still talking about little details but he is supposed to make the whole greater than the sum of the parts."
What do you think? Has Mourinho been a success or a failure at Real? Have your say by filling out the feedback form below.