Jose rejects favourites tag
Jose Mourinho believes there are no favourites ahead of Real Madrid's European tie with Barcelona.
By Jamie Casey
Last Updated: 26/04/11 5:12pm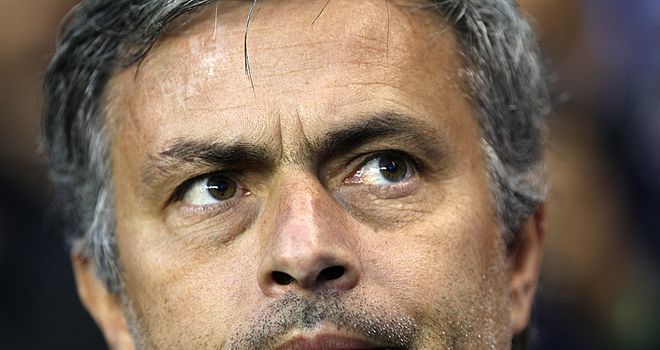 Real Madrid boss Jose Mourinho believes there are no favourites ahead of their UEFA Champions League semi-final first-leg tie with Barcelona on Wednesday.
Barca boss Pep Guardiola claims Madrid hold the upper hand due to their recent form, with a 6-3 win at Valencia following their Copa del Rey success over their Catalan rivals.
Madrid also held Barca to a draw in a recent league meeting, but Mourinho claims form goes out the window when the two sides meet on the European stage.
"For me there are no favourites," he responded. "It's the Champions League semi-finals - two rival teams who know each other very well.
"Two teams with long traditions, two teams whose players know what it is to be successful, who know how to win things and play big matches.
"For me there aren't any favourites here," he reiterated.
"Maybe tomorrow after the match people will say that perhaps one team is slightly ahead of the other, but at the moment before playing the match, my opinion is there are no favourites."
Amends
Defeating their rivals in last week's cup final went some way towards making amends for Madrid's 5-0 mauling by Barcelona in their first meeting of the season.
And Mourinho has cooled talks of his tactical prowess with a reminder of the mistakes he made in his first El Clasico as Madrid boss.
"They are a top team with a top coach and everything is possible," said Mourinho.
"I am exactly the same coach who lost 5-0 to Barcelona and I don't have any magic potion.
"It was great to beat them but after the final we were already preparing for the league match against Valencia.
"Each competition is independent of the other and each match has its own story.
"It's the Champions League. We have to give our best without being influenced by what happened before."