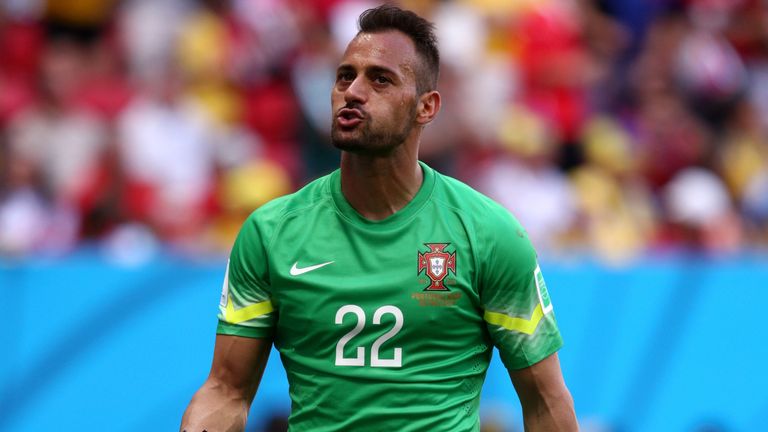 Sevilla goalkeeper Beto will be sidelined for a month with a muscle tear in his left leg, the Europa League champions confirmed.
The Portugal international was hurt during Saturday's Primera Division opener against Valencia, which finished 1-1.
Tests have now confirmed the extent of the injury, with a statement from Sevilla reading: "Beto has a second degree tear in his left biceps femoris muscle.
"The estimated time of recovery will be around four weeks. The player has already begun treatment."
Beto is expected to miss four La Liga games but could return in time to face Spanish champions Atletico Madrid at the Vicente Calderon stadium on September 27.
Former Villarreal goalkeeper Mario Barbosa, who joined Sevilla from Las Palmas last month, is set to replace Beto.