Real Madrid's Sergio Ramos shocked by Manchester City's Champions League flop
Sergio Ramos is surprised by Manchester City's Champions League struggles as Real Madrid plan to eliminate their hosts.
Last Updated: 20/11/12 9:49am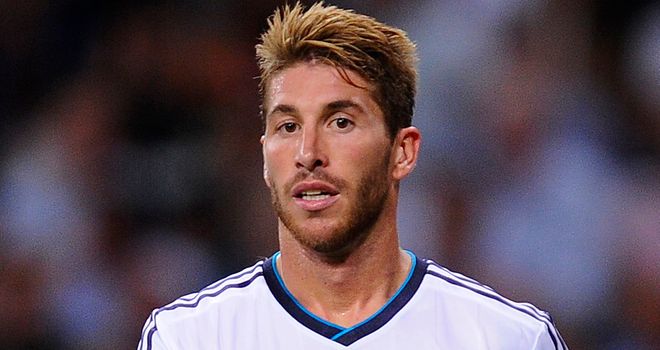 Wednesday night's game, which will see former Manchester United star Cristiano Ronaldo return to his former home city for the first time since leaving in 2009, is crucial.
Having fallen in the group stages last season, Roberto Mancini's City require a remarkable turnaround if they are to make progress to the knockout rounds in this campaign.
Ramos thought the Premier League champions would be Real's main rivals and is shocked the prediction did not prove correct but he has no plans to show any sympathy.
"We want to top the group," he said. "Real Madrid never play defensively. That is not in our nature. We are going to Manchester to win.
"City have improved in the Premier League. But we do not fear them. Real Madrid can win in any stadium in the world."
Ramos added: "For me, it's a surprise they are nearly out of the Champions League. We really thought City would be our main rivals to top the group.
"City are a big group of players, not just individuals. But that does not guarantee success in the Champions League.
"This is the hardest group in the first round and this match is very important for both clubs. We both need to win for different reasons."