Champions League: Jose Mourinho wants 'ruthless' Real Madrid
Jose Mourinho has urged Real Madrid to find their ruthless streak if they are to reach the Champions League final.
Last Updated: 30/04/13 6:57pm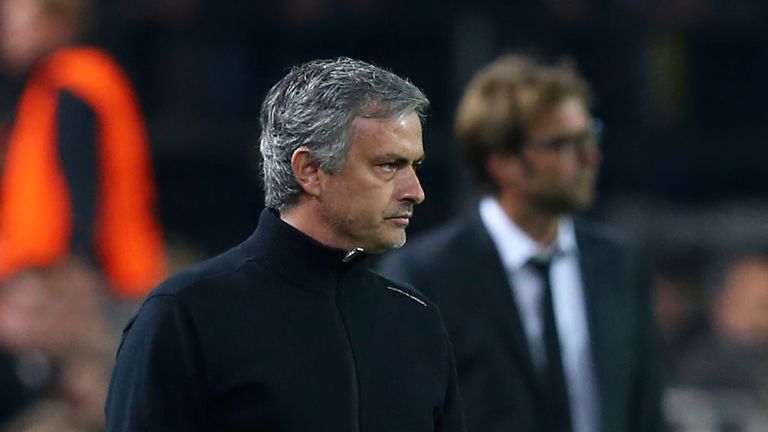 The La Liga side were thumped 4-1 by Borussia Dortmund in last week's first leg with Robert Lewandowski scoring all four goals.
Real were beaten comprehensively as Barcelona had been by Bayern Munich the night before, but though the shock double prompted talk of a new era in Europe, Mourinho gave a straightforward assessment.
"The team was naive," Mourinho said.
"We played against a player that scored four goals and wasn't fouled in the whole game, whilst Cristiano (Ronaldo) was fouled five times and the game had barely begun. It was like we were playing a friendly.
"Mentally and physically we need to be stronger.
"We have 90 minutes to play and we are 4-1 down. What I am concerned with is analysing what happened in Dortmund and what we have to do on Tuesday.
"The game in Dortmund was so bad that I am not concerned about them, I am concerned about what we have to do better.
"No player is hiding, we are all in the same boat and all of them want to play, which gives me confidence and hope for the game. In football everything is possible."
Sergio Ramos, who should replace Pepe in central defence at the Bernabeu, echoed Mourinho's sentiments.
"Our intensity, aggression and rhythm wasn't as it should have been," Ramos said.
"If we have greater intensity and rhythm it will be less of a problem but it is still a very negative result to overturn and will be very difficult.
"We can't take away the credit from Dortmund, they played a great game anddeserved to win but the other day we didn't win personal duels that we normally do."