Transfer news: Daniel Carvajal living the dream at Real Madrid
Daniel Carvajal admits he never expected Real Madrid to come back in so soon after offloading him to Bayer Leverkusen.
Last Updated: 01/04/14 12:28pm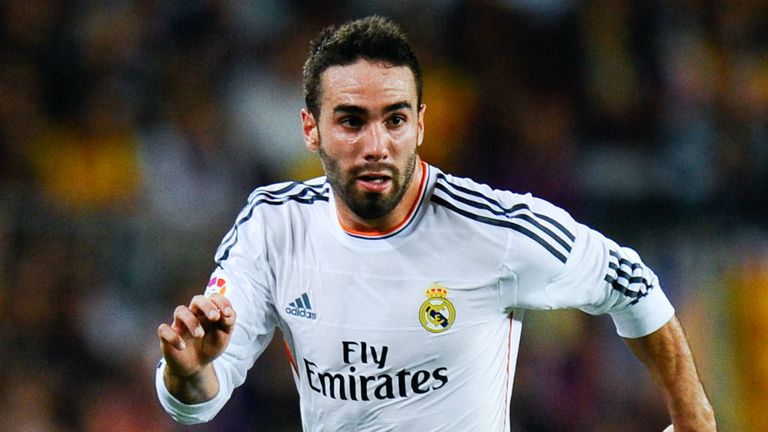 The 22-year-old full-back, a product of the Santiago Bernabeu academy system, always hoped that a summer departure in 2012 would not be the end of his association with Los Blancos.
The insertion of a buy-back clause in his contract suggested that Real were not about to close the door and were aware of the potential they were letting go.
In the end, it took Carvajal just 12 months in which to prove that he was deserving of a role in the Spanish capital, with Real drafting him back into their ranks last summer.
The Spain U21 international is delighted to be back in familiar surroundings, as he holds down a regular role under Carlo Ancelotti, but admits the past year has been a bit of a blur.
Carvajal told UEFA's official website: "It was an interesting time, one of the most intense in my life, but I took the chance. It was an amazing experience in my development as a player.
"Playing football in a different country was a great opportunity and Leverkusen treated me well. It was wonderful.
"I knew Madrid could sign me again in three years' time, so I worked very hard, but it hadn't crossed my mind that they would come back in for me so soon.
"It was a dream come true when I found out, I was quite emotional. After spending a year away from my family, to get that news was special."