Nicolas Anelka's agent says Juventus man can continue for 'three or four years'
Juve's Nicolas Anelka is capable of playing at a 'high level' for another three or four years, according to his agent.
By Patrick Haond
Last Updated: 26/03/13 5:54pm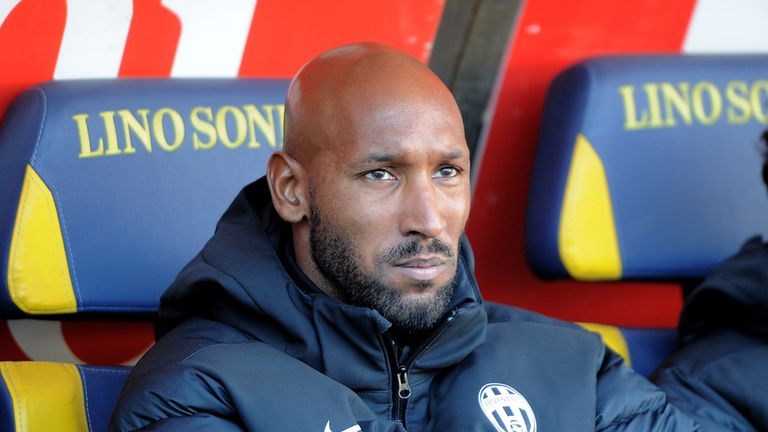 The 34-year-old joined Juve in January on an initial short-term contract until the end of the season with the option for a further year.
The former Chelsea man has made just two substitute appearances so far, in Serie A and the UEFA Champions League.
Anelka's departure from Chinese side Shanghai Shenhua ahead of his Juve move had prompted speculation he could be set to retire.
But his agent, Doug Pingisi, says the Frenchman is capable of playing on for at least three more years and is not ready to hang up his boots.
However, Pingisi says an unnamed non-football related project that Anelka has lined up is the only thing that could prematurely end his playing days.
He told France Football: "He is at Juve so far. Then, we will see.
"Nico is not ready to hang up his boots. He is still capable of playing at a high level for very good clubs.
"For me, he still has three or four good years ahead of him."
Pingisi added: "The only thing that could make him stop is his second activity that could become his main one.
"He has prepared for his life after his football career for a while. I cannot tell you more. I'll let him tell you about at the right moment."