Palermo midfielder Josip Ilicic prefers Fiorentina move over Bundesliga switch
Palermo midfielder Josip Ilicic says a move to Fiorentina would be his first choice should he leave the Serie B side.
By Simone Bargellini
Last Updated: 06/06/13 3:16pm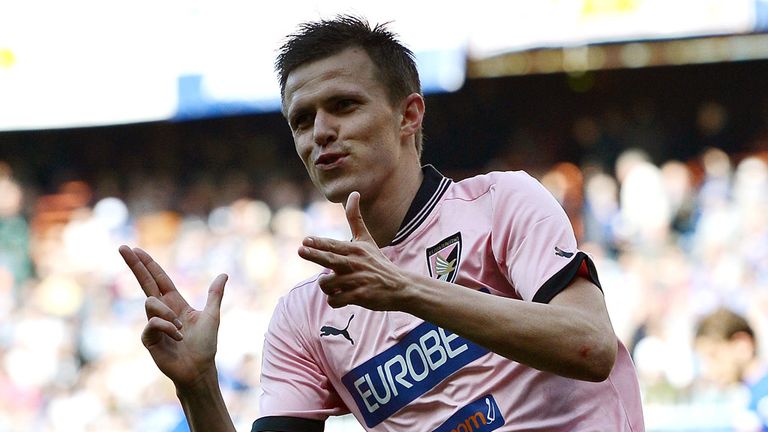 The Slovenia international looks set for an exit following Palermo's relegation to Italy's second tier and he is believed to have been tracked by a number of clubs across Europe.
Despite reported offers of moves abroad, Ilicic looks likely to remain in Italy and he spoke of his admiration for potential suitors Fiorentina.
"Fiorentina are the team I like the most in Italy, they made a great team and will fight for the Scudetto with Juventus next year," he told Nogomania.
"Am I close to Fiorentina? If it was so, I would have already signed with them.
"Fiorentina are the team who inspire me the most in terms of the quality of their football. And I also know that I can't jump steps. I'm a Palermo player and I can't dream of - let's say - Manchester United. That would be stupid."
A move to Germany had also been pitched to Ilicic but he was quick to dismiss the suggestions.
"Bundesliga? For now I don't want to play there," he said.
"The Champions League is not my priority, I want a project. For example, Bayer Leverkusen play in the Champions League but then what will they do in the next season?"