Udinese striker Antonio Di Natale, 36, to retire at the end of the season
Udinese striker Antonio Di Natale has announced that he will retire at the end of the season.
By Nadia Carminati
Last Updated: 07/01/14 9:31am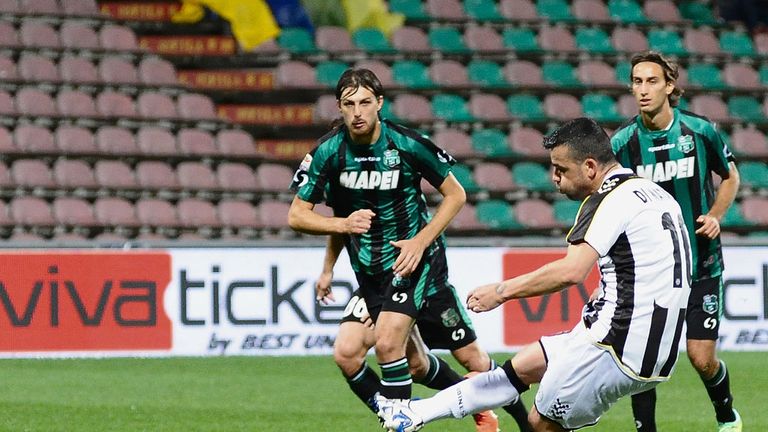 The 36-year-old joined Udinese in 2004 from Empoli and he finished as the top scorer in Serie A in both the 2009/10 and 2010/11 seasons.
He was also the leading Italian scorer in Serie A last term after netting 23 goals en route to Udinese finishing fifth in the table.
Di Natale has also represented Italy at the 2010 World Cup and Euro 2012, but has decided to bow out at the end of the current campaign.
"I've spoken to my family, and now I will speak to the club about it," said Di Natale after Udinese's 3-1 home defeat by Verona on Monday.
Udinese boss Guidolin was taken aback by the announcement and he now plans to discuss the situation with Di Natale.
"I don't know what to say," said Guidolin. "I didn't know about this, but in my opinion it is a moment of bitterness after a loss and in a delicate moment for him and for the team.
"I've seen him every day. He trains well, but he hasn't had the same easiness to score as he did.
"He remains, anyway, a really big player and he's still our captain. We need him and I'll try to get him to change his mind."