Bundesliga: Jurgen Klopp admits Borussia Dortmund struggled on their way to 1-0 win at Hannover
Borussia Dortmund boss Jurgen Klopp can't wait to see the end of the international breaks after their win over Hannover.
Last Updated: 20/10/13 11:17am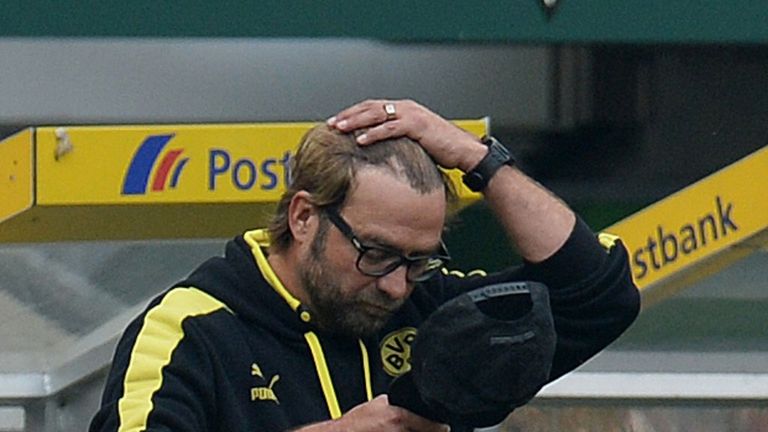 With a large proportion of his squad on their travels, and several players injured, he has spent the last fortnight working with the players who had no involvement at all in a 2-0 defeat to Borussia Monchengladbach last time out.
Those with whom he would have preferred to work with only saw their coach again on Thursday.
Klopp said. "The lads can and want to play football and they did as such while their tanks were still half full, but then we stopped playing and there are two reasons for it.
"One is that it was difficult physically for all of them - two days of training are a bit tight.
"The other is that we let Hannover impose their game - long balls, winning the second balls. We weren't able to play our usual game.
"It was a wild to and fro. But it's all cool. It was definitely really tough for Manni (Sven Bender), Nuri (Sahin), Marco (Reus) et cetera today."
Klopp is therefore going to treat the 1-0 win as a training exercise for his side ahead of their trip to Arsenal on Tuesday.
"This was a very important session for us today," he told Sky television. "We're stronger again after this game.
"Now we'll shake off our limbs, take a deep breath, train once or twice and then fly to London."